Multiple sources suggest that Peter Chernin, former president and chief operating officer of News Corp., has formally bid around $500 million for Hulu through his Chernin Group holding company, reports Reuters. Chernin helped launch the online video streaming service in 2007, which is currently controlled by Disney and News Corp. (co-owner Comcast relinquished corporate control as a concession when purchasing NBCUniversal).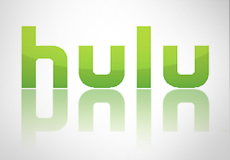 Last month it was reported that Disney and News Corp. had talked to potential buyers after considering a deal in which one would buy out the other, but it is not clear if that proposal is still on the table. Hulu is also said to be in talks with other potential buyers, including former News Corp. exec Ross Levinsohn.
The Hulu owners have shopped the service in the past, and rejected bids in 2011. They also considered an IPO in 2010.
"Chernin left News Corp. in 2009 to assemble The Chernin Group, whose holdings span film and TV production and owns stakes in high-tech companies, including online radio service Pandora Media Inc.," explains Reuters. "Providence Equity Partners invested $200 million in The Chernin Group in April 2012. The private equity firm sold its 10 percent stake in Hulu in October for $200 million, valuing the streaming service at $2 billion."
"A source familiar with the bid says Reuters' $500 million number is low," notes AllThingsD. "In any case, it's likely to be the starting point for a negotiation, which would hinge on the licensing rights News Corp., Disney and Comcast would provide for the money-losing site, as well as what happens to the $300 million debt its owners have taken on in the last year."
In an update, AllThingsD adds: "Someone else familiar with the bid suggests that Chernin's initial bid is for Hulu, along with a limited set of rights to programming from its three owners, but says that the bid could increase if those rights increased. That makes more sense."
Hulu currently has more than 3 million subscribers for its premium service. According to Reuters, it generated $700 million in revenue last year.
Topics:
Acquisition
,
Business
,
Chernin
,
Chernin Group
,
Comcast
,
Disney
,
Film
,
Hulu
,
Movie
,
Music
,
NBCUniversal
,
News Corp
,
Pandora
,
Providence Equity Partners
,
Streaming
,
TV
,
Video