Dutch telecommunications provider KPN has teamed with Accenture for a proof-of-concept demo that uses Google Glass for numerous interactive TV applications. Although Glass is not yet available commercially, the companies are looking at ways that consumers could control their televisions with voice-activated commands via the wearable tech. The companies are showing three TV applications this week at Mobile World Congress: remote control, second screen, and TV Everywhere.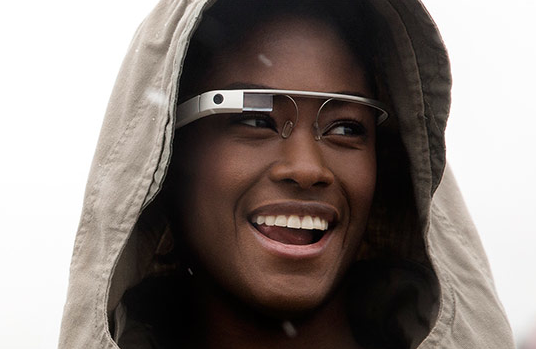 The remote control app will allow users to change the channel, view program previews, and fast forward/rewind content on the TV. The second screen app will provide viewers access to real-time information like sports stats while watching shows. The TV Everywhere feature will give users access to on-demand video content through their Google Glass.
Glass is far from becoming a mainstream product, since it is pricy at $1,500. The company only released 40,000 devices last year through its invite-only beta program.
"Research has shown video is a popular service on the glasses," reports Variety. "More than half of the browsing time (54 percent) among Google Glass users is spent on media and entertainment content — the biggest single category, according to an Adobe Systems study released this month."
Glass may have a way to go before becoming a commercial product, but developers are actively pursuing potential applications.
"We are constantly looking for differentiating services we can offer to our subscribers," said Diederik Rosenbaum, KPN director of TV.
The article includes a 3-minute video demo that emphasizes "the potential of connecting KPN iTV and the Accenture Video Solution TV platform with Google Glass technology."
Topics:
Accenture
,
Adobe
,
App
,
Barcelona
,
Beta
,
Channel
,
Command
,
Congress
,
Consulting
,
Control
,
Device
,
Dutch
,
Glass
,
Google
,
Information
,
Interactive
,
ITV
,
KPN
,
Mobile
,
On Demand
,
Preview
,
Program
,
Provider
,
Real Time
,
Remote
,
Rosenbaum
,
Second Screen
,
Sports
,
Stats
,
Subscribe
,
Television
,
TV
,
TV Everywhere
,
Variety
,
Video
,
View
,
Voice
,
Wearable
,
World