Hulu announced yesterday that it has doubled its number of paid subscriptions to four million over the last year. The announcement was made Tuesday morning during the Digital Content NewFronts in New York. The company said it set a new revenue record in the first quarter, but did not specify the amount. Hulu also announced its third and most ambitious wave of original programming that will debut exclusively on the video site this year.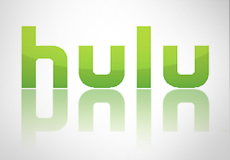 "The announcement comes at an uncertain time for Hulu, as two of its owners, the Walt Disney Company and News Corporation, weigh whether to sell the company," reports The New York Times. "Last month, the founding chief executive of Hulu, Jason Kilar, stepped down; one of his top lieutenants, Andy Forssell, is now the acting chief executive."
New shows distributed exclusively by Hulu will include "Quick Draw,'' a comedic Western set in the 1870s; "The Awesomes," an animated series about superheroes from Seth Meyers of "Saturday Night Live" and producer Michael Shoemaker from "Late Night With Jimmy Fallon;" "Behind the Mask," a documentary series about sports mascots; and "The Wrong Mans," a a coproduction of the BBC and Hulu about two innocent men involved in a criminal conspiracy.
Hulu has been in the news recently, joining iTunes in offering canceled ABC soap operas "All My Children" and "One Life to Live," which were resurrected for online distribution. However, Hulu lost its clips from "Saturday Night Live" when Yahoo signed a deal for exclusive rights to the clips last week.
"Hulu's most popular shows remain those that it licenses from their owners and from other media companies," notes the article. "Hulu says it has more than 470 such partners and more than 70,000 full television episodes on its free and paid services combined."
Topics:
ABC
,
Andy Forssell
,
Apple
,
BBC
,
Disney
,
Distribution
,
Film
,
Hulu
,
iTunes
,
Jason Kilar
,
Movie
,
New York
,
NewFronts
,
News Corp
,
NYC
,
Programming
,
SNL
,
Soap Opera
,
Stream
,
Streaming
,
Television
,
TV