Just weeks after Facebook temporarily reduced the price tag for its Oculus Rift virtual reality headset, HTC announced it is chopping $200 off the cost of its Vive headset. The HTC Vive now costs $599, which brings it closer to the $499 Rift (currently $399 during its summer sale). Both VR devices require connection to a computer. HTC's new price point is intended to spark new interest in the device and its accessories such as the Vive Tracker, wireless adapters and a new head strap. The deal also offers access to VR game titles through a one-month free trial to HTC's Viveport subscription service.
"We want to really significantly boost VR adoption now across the globe," said Vive U.S. general manager Dan O'Brien. "We think now is the right time to reset the price."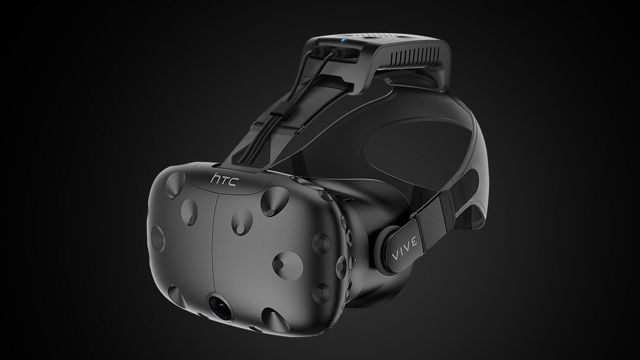 "This is not about clearing the channel to make room for another product," he added, as the company preps for another holiday season. "We do expect this version of Vive to stay in market well into 2018."
"Sales of high-end VR systems have been sluggish," notes The Wall Street Journal. "Despite more games and apps, there is no blockbuster to send hardware flying off the shelves."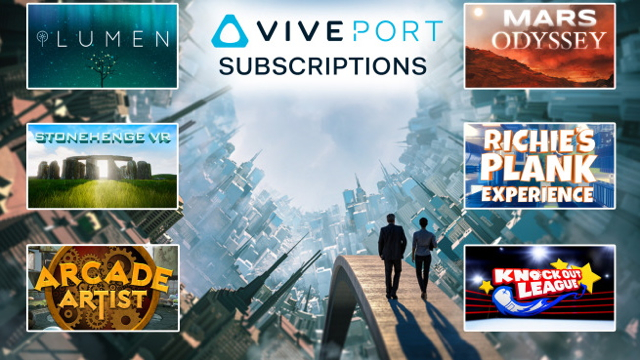 Facebook and HTC are hoping that price adjustments will attract new consumers and help their products better compete with the $399 Sony PlayStation VR. Earlier this summer, Sony announced it had sold more than one million units.
"The new price cut doesn't affect the Vive's $1,200 Business Edition package, which is aimed at arcades and other commercial enterprises," reports The Verge. "O'Brien says that these commercial editions make up a minority of Vive sales, but they're still a substantial part of the business — especially in China, where HTC estimates that they're in 60 to 70 percent of an estimated 4,000 to 5,000 total arcades in the country."
Topics:
Apps
,
Arcades
,
China
,
Dan O'Brien
,
Desktop PC
,
Facebook
,
Gaming
,
Head Strap
,
Holiday Season
,
Holiday Shopping
,
HTC
,
HTC Vive
,
Oculus Rift
,
Oculus Touch
,
PlayStation VR
,
Sony
,
Streaming
,
Subscription
,
Touch Controllers
,
Valve
,
Video Games
,
Virtual Reality
,
Vive Business Edition
,
Vive Tracker
,
Viveport
,
VR Games
,
VR Headsets
,
Wireless