On July 12, GoPro will debut Hero4 Session, its latest action-video camera, priced at $399 and featuring a dramatically different form factor: a 1.5-inch cube that weighs only 2.6 ounces, with one button for on and off. In addition, GoPro founder Nick Woodman has announced the company's expansion into virtual reality with a 16-camera array for an as-of-yet undisclosed price, to debut in August. Scheduled for next year, GoPro also plans to launch a quadcopter drone with built-in GoPro camera.
Woodman told USA Today the new camera is "the smallest, lightest, most convenient GoPro ever made."

"If we make it so small, so light and so convenient to use, you never ask yourself, do I want to pick the GoPro and go use it?" he said.
But not everyone is enamored of the new camera. A review in Wired notes that, "Hero4 Session is a big step forward for GoPro in some ways, but it's a step backwards in others." Comparing it to the 2.7K-resolution Silver, which lists for the same price as the Session, the reviewer gives a thumbs-down to the new camera.
"Images on the Silver are far sharper, while the details on the Session look smudged," according to the reviewer. "The Silver delivers excellent dynamic range and color depth, while the Session loses details in the shadows and its colors are bland and muted."
The review also critiqued resolution and frame rate choices, including 100 fps at 720p. ("Are we suddenly on the PAL system here? Weird.")
Still, GoPro made an impressive ad with Session footage and not all its users are image connoisseurs. USA Today reports that GoPro's YouTube channel currently has 3.4 million subscribers and nearly 900 million views of videos produced by the company and users.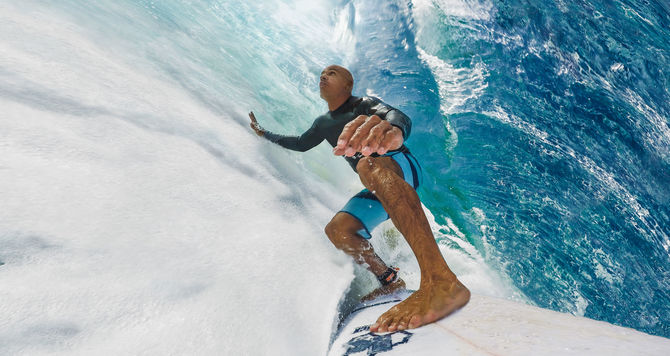 The company is beginning to see rising competition, however, most notably from Apple, which may enter the action-camera market. Although GoPro has sold nearly 15 million cameras and doubled profits last year, its stock is down 18 percent this year.
For a sample of the camera's capabilities, check out GoPro's 5-minute video compilation featuring action ranging from surfing and kayaking to snowboarding and cliff jumping.
Topics:
720p
,
Action Cam
,
Apple
,
Camera
,
Diving
,
Drone
,
Dynamic Range
,
Extreme Sports
,
Filmmaking
,
Frame Rate
,
GoPro
,
GoPro Hero
,
Hero4 Session
,
Hero4 Silver
,
Kayaking
,
Motocross
,
Nick Woodman
,
Production
,
Quadcopter
,
Racing
,
Resolution
,
Session
,
Skiing
,
Snowboarding
,
Sports
,
Subscriber
,
Surfing
,
Video
,
Virtual Reality
,
YouTube