Periscope users can now live stream video from their GoPro Hero4 camera by toggling a button in Periscope's iOS app. GoPro cameras are popular for drone videography and recording extreme sports, both of which might be able to draw new live streaming viewers. Many of those viewers are on Twitter, the social media platform that plays Periscope live streams directly in its timeline. This new partnership may bring new sales to GoPro and new users to Periscope and Twitter.
The GoPro integration with Periscope comes at a time when both companies are trying to attract new interest in their products. GoPro's stock has been in decline and it needs a boost in sales. Periscope is trying to find ways to keep the momentum going after its big debut and early popularity. Now, those Periscope users are wondering what exactly is worth live streaming, and GoPro videos might be the answer.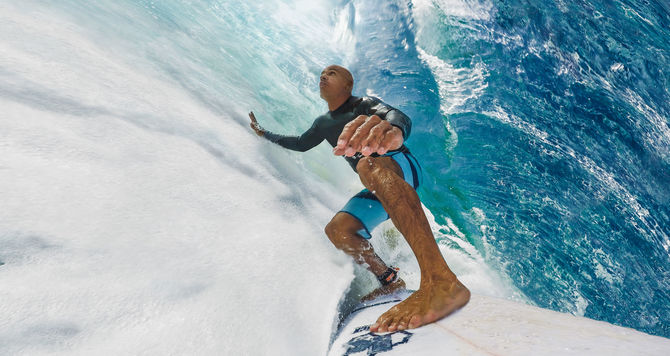 GoPro cameras have a wide-angle lens that makes them ideal for shooting extreme sports, whether that's skydiving, surfing, skateboarding or skiing. Shooting videos from a first-person point of view will make these sports more accessible because Twitter users can experience it directly from their timeline. In fact, GoPro already has a deal with the X Games to bring live streaming from the competition to Periscope and Twitter users.
GoPro has worked with other live streaming apps as well. Last summer, it partnered with Meerkat. However, Periscope gives GoPro indirect access to Twitter's 320 million monthly followers, reports Wired. Also, Periscope can expand beyond just a smartphone app that streams video from a smartphone camera. Twitter, which owns Periscope, can also benefit because live streaming videos might be a good way to keep users engaged, which Twitter has struggled with in the past.
Topics:
Action Cam
,
Aerial Footage
,
App
,
Broadcast
,
Camera
,
Drone
,
Extreme Sports
,
GoPro
,
GoPro Hero4
,
GoPro Stock
,
Hero
,
iOS
,
Live Streaming
,
Live Streaming App
,
Meerkat
,
Periscope
,
Skateboarding
,
Skiing
,
Skydiving
,
Smartphone
,
Social Media
,
Surfing
,
Twitter
,
Twitter Timeline
,
Video
,
Videography
,
Wide Angle Lens
,
X Games