At Google's I/O conference, chief executive Sundar Pichai reflected on the backlash against Silicon Valley companies while, at the same time, promoting the company's advances and ambitions in artificial intelligence. Among those were specific positive solutions, such as an AI-powered software that helps diagnose eye disease, and a demonstration of what Google Assistant — in a variety of voices and accents — can do for ordinary consumers, and how Smart Compose in Gmail will suggest complete sentences to make the process speedier.
The New York Times reports that, most importantly, Google plans to roll out a new processing chip eight times more powerful than last year's chip, that would be the foundation of the company's AI products. According to Gartner research vice president Mark Hung, "almost everything Google is announcing now is AI related."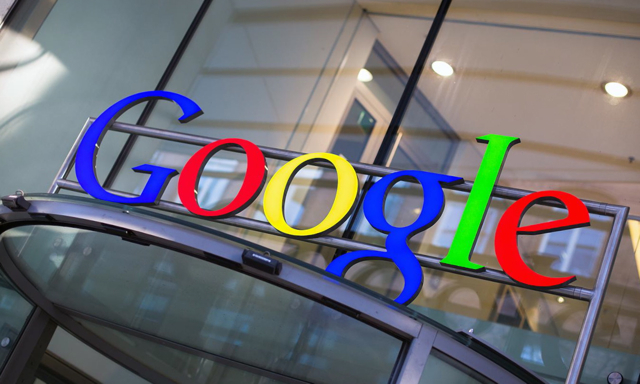 "Google has a lead on artificial intelligence over many of its competitors, and it's going to use that as a weapon to advance their products forward," he said. With regard to AI, Pichai noted that AI raises "very real and important questions … about the impact of these advances." "We know the path ahead needs to be navigated carefully and deliberately," he explained. "We feel a deep sense of responsibility to get this right."
Google also introduced new "digital well-being" updates in its Android smartphone software, including "a timer that allows a person to limit time spent on certain apps each day and a Do Not Disturb feature that silences phone calls and notifications, and that can be turned on by placing the smartphone screen face down on a table." To encourage children to be polite, Google Assistant has a "pretty please" feature.
Wired reports on Duplex, "new technology that enables Google's machine intelligence-powered virtual assistant to conduct a natural conversation with a human over the phone, mimicking the chit-chattiness of human speech as it completes simple real-world tasks." Two demonstrations at I/O showed off how human these "fully-autonomous robot conversations" sound. Google will start testing Duplex this summer.
TechCrunch reports more details about the new processing chip, the Tensor Processor Unit 3.0, which is optimized for the company's TensorFlow and will provide "up to 100 petaflops in performance."
"Google is looking to make Google Cloud an omnipresent platform at the scale of Amazon, and offering better machine learning tools is quickly becoming table stakes," it says. Pichai reported that, "this is the first time the company has had to include liquid cooling in its data centers," to fix heat dissipation, "increasingly a difficult problem for companies looking to create customized hardware for machine learning."
In competition with Facebook, Amazon, Microsoft and others, "Google more or less seems to want to own the entire stack of how we operate on the Internet."
Topics:
Amazon
,
Android
,
Apps
,
Artificial Intelligence
,
Duplex
,
Facebook
,
Gartner
,
Gmail
,
Google
,
Google Assistant
,
Google Cloud
,
Google I/O
,
Machine Learning
,
Mark Hung
,
Microsoft
,
Natural Language Processing
,
Processing Chip
,
Robot
,
Silicon Valley
,
Smart Compose
,
Smartphones
,
Sundar Pichai
,
Tensor Processor Unit 3.0
,
TensorFlow
,
TPU 3.0
,
Virtual Assistant