In pursuit of a piece of the $72 billion U.S. TV advertising market, Google has its first big win in getting TV and video companies to embrace its video ad tech software. The company inked a partnership with CBS to provide the technology to deliver ads for its latest original "Star Trek: Discovery" series, the main attraction for CBS All Access, its new streaming subscription service. The new deal is a hoped-for win-win for both Google and CBS, and a challenge to other ad tech systems. Google also debuted an ad buying software tool last spring.
Business Insider reports that, "over the last six months or so, Google has been quietly and deliberately trying to sell its ad serving software to big TV and video players," putting it in direct competition with Comcast's "Freewheel, the leader in delivering ads to people who stream TV shows on the web."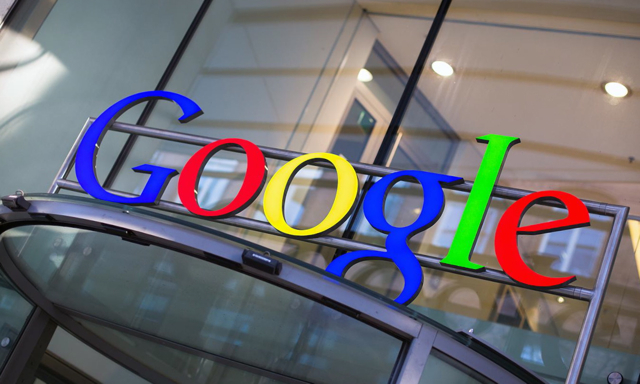 "The CBS partnership is big for us," said Google director of product management for video Rany Ng. Google has "held corporate level discussions with some of the giant TV conglomerates about strategic partnerships," that could "theoretically provide these TV companies with some incentives for adopting Google's video ad technology, such as including proprietary access to some Google data that could be used for ad targeting," say sources.
Google is poised to become a major player in the TV ad ecosystem by offering "some of its consumer data to help TV companies sell more targeted ads," and perhaps building a "TV ad exchange, accelerating a future when TV ads are traded 'programmatically' much like web ads, using automated software."
This isn't Google's first try at entering the TV ad market. In 2007, the company debuted Google TV Ads, "a business promising to bring elements of digital advertising to the TV world," and "help TV networks sell excess inventory," but the initiative shut down in 2012. The latest plan "appears to have some real momentum," as Google has also "inked deals with … Bloomberg, AMC, the CW, BBC America and Lifetime," and "over 50 top TV and entertainment companies in the U.S., Canada, and Latin America use Google's ad platform."
Google promises media companies that its technology can "tell you what people search for directly after watching a show or watching an ad," that TV networks "can use Google's tools to gain more insight into the audiences that watch their shows," and that "advertisers can also use the Google software to bring their own data to the table for ad targeting."
The company also says "its tools will make sure that people don't see the same ads over and over again and that competitive advertisers won't find their ads running next to each other." "We use millions of signals," said Ng. "This is really about how to make TV ads smarter."
Topics:
Ad Buying
,
Ad-Targeting
,
Advertising
,
Alphabet
,
AMC
,
BBC America
,
Bloomberg
,
CBS
,
CBS All Access
,
Comcast
,
Consumer Data
,
CW
,
Digital Ads
,
FreeWheel
,
Google
,
Google TV Ads
,
Internet
,
Lifetime
,
Networks
,
Programmatic Ad Buying
,
Rany Ng
,
Software
,
Star Trek
,
Star Trek: Discovery
,
Streaming
,
Subscription
,
Television
,
Video
,
Video Ads