Cloud computing startup DigitalOcean, based in New York City, is taking on industry leaders Amazon Web Services, Microsoft Azure and Google Cloud by targeting smaller developers and startups. According to CEO and co-founder Ben Uretsky, DigitalOcean is offering simple and flexible solutions for smaller companies that may not necessarily need the same business-class services as larger companies. While it is not currently planning an IPO, DigitalOcean indicates it is on a $175 million annualized run rate (ARR) for this year.
The company has grown to 400 employees. If it earns $175 million in revenue this year, that will represent a 48 percent jump from the $77 million it earned in 2015.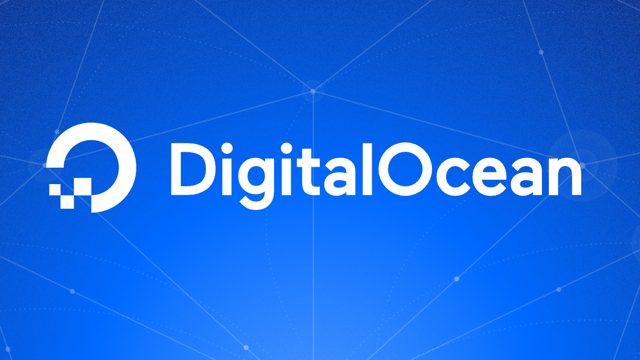 Uretsky claims that DigitalOcean's spending and costs have remained flat, and it's been profitable based on earnings before interest, taxes, depreciation and amortization since 2015.
The battle is on for cloud service providers looking to attract Fortune 500 companies, as AWS "defends its $16 billion business from the rise of Microsoft Azure and Google Cloud," reports Business Insider. "That battle has created opportunity for DigitalOcean — a New York-based cloud computing startup, founded by guys who met on Craigslist and [are] backed by Andreessen Horowitz."
According to the company website, DigitalOcean offers "the first and only all-SSD cloud" and "an intuitive API and command line utilities" that allow users to "run large-scale production workloads." Plans range from $5 to $80 per month.
DigitalOcean "co-founder and CMO Mitch Wainer says that DigitalOcean is taking a 'different approach' to the likes of Amazon and Microsoft, who make a point of catering their offerings to the needs of large businesses," explains BI, adding that the company is popular with startups but not necessarily in the enterprise.
That's why DigitalOcean is focusing on simplicity and flexibility, something that may be appealing to smaller companies hoping to one day become much larger.
"In the long term, [growth] is because it's easier to build on DigitalOcean than on one of the more complex providers," Uretsky says.
Related:
Digital Ocean Launches Spaces, its Object Storage Service, TechCrunch, 9/20/17
DigitalOcean Taps Developers to Push its Cloud Services in India, Business Standard, 10/11/17
Topics:
Alphabet
,
Amazon
,
Amazon Web Services
,
Andreessen Horowitz
,
API
,
ARR
,
AWS
,
Ben Uretsky
,
Cloud
,
Cloud Computing
,
Craigslist
,
Developer
,
DigitalOcean
,
EBITDA
,
Enterprise
,
Fortune 500
,
Google
,
Google Cloud
,
India
,
IPO
,
Microsoft
,
Microsoft Azure
,
Mitch Wainer
,
New York
,
NYC
,
Spaces
,
SSD
,
Storage