Google shut down its free Mobile Network Insights service, which provided Android phone data to wireless carriers, to avert regulatory scrutiny. The service, launched in March 2017 and shuttered this April, mapped carrier signal strengths and connection speeds area-by-area, helping carriers to determine where their coverage needed to be increased or strengthened. The anonymous data was retrieved from devices using Google's Android operating system, which accounts for about 75 percent of the world's smartphones.
VentureBeat reports that Google "used data only from users who had opted into sharing location history and usage and diagnostics … [and] the data were aggregated, meaning they did not explicitly link any information to any individual phone user." The data did include information related to "a carrier's own service and that of competitors, which were not identified by name."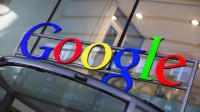 In addition to preventing regulator probes, the shutout was also likely due to the "challenges ensuring data quality and connectivity upgrades among carriers being slow to materialize," said sources. Google spokeswoman Victoria Keough confirmed the shutdown, saying changing "product priorities" was the reason.
Carriers used Google's Mobile Network Insights service "to determine where cell tower upgrades are needed," and benefitted from the "sheer volume of Android phones in the market."
Another tool comes from Facebook, which offers Actionable Insights for carriers that "also includes information about users' gender, age, and other characteristics collected from its apps," intended to help them "spot demographic trends to target their marketing" without providing data of specific individuals.
After the European Union introduced its General Data Protection Regulation, other Internet companies ended data-sharing services "rather than risk a breach or further scrutiny from lawmakers."
Google shuttered its YouTube Video Checkup service, "launched in mid-2017 to let customers in Malaysia compare their provider's streaming capability in a specific spot with other carriers." Spokeswoman Mariana De Felice cited "relatively low engagement" as the reason. Facebook has also "begun reviewing data deals with app developers and the four big U.S. wireless carriers recently stopped selling data on customers' real-time locations to marketers and other firms."
Topics:
Actionable Insights
,
Alphabet
,
Android
,
App
,
Data
,
Data Sharing
,
European Union
,
Facebook
,
GDPR
,
Google
,
Internet
,
Malaysia
,
Mariana De Felice
,
Marketing
,
Mobile
,
Mobile Network Insights
,
Regulation
,
Regulator
,
Smartphone
,
Streaming
,
User Data
,
Victoria Keogh
,
Video
,
Video Checkup
,
Wireless
,
YouTube