Google has unveiled the Play Media Experience Program, offering app developers "additional discovery and engagement opportunities across devices" and a "service fee of 15 percent for all applicable earnings." The company said the program is the global expansion of a previous invite-only program that it had never publicly revealed. Amazon and Apple apparently had similar programs that they've expanded, but Google's program is distinct in that it asks developers to support Google TV, Wear OS, Android Auto and its other platforms.
The Verge reports that, for video offerings, developers are "encouraged to build apps for Android TV, Google TV, and Google Cast, with 'cross device playback' and sign-in integrations."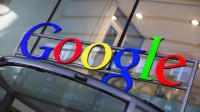 For audio, developers are pointed to Wear OS, Android Auto, Android TV, and Google Cast, and "developers offering premium books, audiobooks, and comics should make tablet and foldable device optimizations, integrate with Entertainment Space, and for audiobook services, build apps for Wear OS and Android Auto."
The requirements for this program include that the app has "over 100,000 monthly active installs and a good rating in the Play Store," which will likely disqualify smaller developers.
Google is "ultimately still making the final call" on which companies it greenlights. Google also told developers they have until September 30 this year "to adopt Google in-app purchases if they sell digital goods."
The Verge notes that, "Netflix and Spotify had reportedly already been evading Google's 30 percent cut by directly accepting credit cards." In March, Google, following Apple's lead, adopted the new policy that, "developers' first $1 million in revenue every year would be eligible for a lower 15 percent commission."
9to5Google reports that, after Google began "massively encouraging adoption with the global launch of the Play Media Experience Program … third-party applications [became] a crucial part of getting end users to adopt and upgrade." For video app developers, "eligible content includes movies, TV shows, live sports/news, and other 'living room-first video programming'… with end users benefiting from Google's smart recommendations."
Audio app development includes "premium music and audio content via subscription" for Wear OS, Android Auto, Android TV, and Google Cast, with end users benefiting from "content discovery and continued listening across devices."
App developers of "premium books, audiobooks, and comics are eligible with tablet and foldable optimizations, as well as Entertainment Space integration … [and] a Wear OS and Android Auto requirement for audiobook apps."
Topics:
Amazon
,
Android
,
Android Auto
,
Android TV
,
Apple
,
Apps
,
Audio
,
Audiobooks
,
Credit Cards
,
Developers
,
Discovery
,
Google
,
Google Cast
,
Google Play
,
Google Play Store
,
Google TV
,
In-App Purchases
,
Mobile
,
Movies
,
Music
,
Netflix
,
Play Media Experience
,
Smartphones
,
Spotify
,
Tablets
,
TV Shows
,
Video
,
Wear OS
,
Wearables