Google has tried to compete with Amazon in online shopping four times since 2013. But, with shoppers stuck at home during the COVID-19 pandemic, the company now sees another opportunity. To lure sellers, Google said it would waive sales commissions, which range from 5 percent to 15 percent, and let retailers use third-party payment and order management services like Shopify. In the European Union, meanwhile, Google is facing the demand that it "make major concessions" related to its $2.1 billion purchase of Fitbit, including how it uses customer data for search and advertising.
The New York Times reports that Google is usually the starting point for search, but consumers go to Amazon to find items they want to buy. That's helped Amazon become an advertising powerhouse, threatening "Google's main financial engine."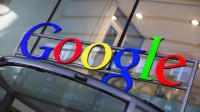 In 2013, Google debuted Google Shopping Express with a $95 annual membership for faster delivery of groceries. Google Express next "evolved into an online mall filled with top retailers like Target and Best Buy" and Walmart joined the mall in 2017, although "the partnership was short-lived." In 2019, Google "ditched Google Express for Google Shopping and introduced a buy button to allow shoppers to use credit cards stored with the company to complete the transaction without leaving the search engine."
Google also hired former PayPal executive Bill Ready to be its president of commerce, with an eye on competing "more successfully with Amazon." It ended a policy that required sellers to buy an ad for their products to appear on the site; now anyone can list a product for free on the shopping site. "We want to make sure selling online is easy and inexpensive," said Ready.
Google is immediately rolling out the changes in the U.S., followed by other countries later this year. Google also told sellers with an inventory of products on Amazon that they "could move them over to Google without changing the data format."
Ars Technica reports that the European Union said Google must make concessions if its deal with Fitbit is to "proceed imminently." The acquisition has faced a great deal of criticism since it was announced in November. EU regulators want Google to vow to not use Fitbit customer data to "further enhance its search advantage" and to "grant third parties equal access to it."
U.S. regulators who also looked at the deal were concerned that Google's previous promise to not use Fitbit's health data to improve its advertising was "not sufficient." The European Commission sent rival fitness tracking apps in Google's Play Store questionnaires "to assess whether the transaction has the potential to damage competition and disadvantage" them.
The Consumer Federation of America and "Europe's umbrella consumer organization BEUC … have strongly warned against the deal." One source said that, "a refusal by Google to comply with the new demands would probably result in a protracted investigation." The Commission has until August 8 to issue a decision.
Topics:
Advertising
,
Amazon
,
Anticompetition
,
Best Buy
,
BEUC
,
Bill Ready
,
Consumer Federation of America
,
Coronavirus
,
COVID-19
,
E-Commerce
,
European Commission
,
European Union
,
Fitbit
,
Google
,
Google Play Store
,
Google Shopping
,
Google Shopping Express
,
Online Shopping
,
PayPal
,
Search
,
Shopify
,
Target
,
Walmart