Google Device Experts is a new service that aims to educate prospective customers about different Google devices including smartphones, tablets and the Chromebook. The service videoconferences a customer with a Google representative who is trained to answer customer questions about products they are looking to purchase. The videoconferencing technology is the same used for Google Hangouts. The company also has plans to install virtual help desks at various retail locations.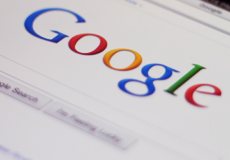 According to TechCrunch, Google Device Experts, "which went live quietly in November, is initially being run as a test through the Devices channel of Google Play, but Google wants to extend the idea to more places, both virtual and physical."
Another source confirms that Google also wants to deploy virtual help desks at different retail locations to assist customers with their shopping experience. A virtual help desk of that sort would resemble some combination of Apple's Genius Bar and Amazon's Mayday service, both of which offer customers personalized support.
The feature is currently available in the U.S. between the hours of 6:00 am and 6:00 pm Pacific Time.
"Google Device Experts is being run within Google but with contractors from an external company called Milestone Technologies," TechCrunch reports. Milestone Technologies is responsible for providing IT support and contact center services for other companies such as Apple and Cisco.