Google is adding a host of new advertising features. The Alphabet-owned company has introduced an asset library that makes it easier to organize and access assets across multiple teams and campaigns, as well as a new video creation tool designed to make it simple for anyone to be able to create YouTube-worthy ads. In addition, the company announced that the Google Ads Creative Studio tool for churning out original ads at scale is out of beta and generally available to all advertisers. The company also debuted a new text-to-voice-over feature.
The asset library is now available in Performance Max, Discovery, Apps, Local and Display campaigns as well as some ad extensions. "Any asset used by a Google Ads account, in past or current campaigns, will now be available to users of that account via Asset Library, a visual-first experience in Google's Shared Library, as well as to brands using Google Ads Editor for campaign management," writes Adweek.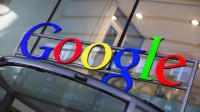 "With assets available in a central place, you can create ads and campaigns faster or swap content more easily when you need to make a change. And, if you're missing a video needed to reach an important audience or business objective, you can now make one directly in Google Ads," Google senior director of product management Eduardo Indacochea wrote in a blog post.
"Google introduced a beta version of its new video creation tool as Video Builder in April 2020 to help small and mid-sized businesses weather the pandemic, and it enables users to create a high-quality YouTube ad from a logo and a few images in minutes," Adweek explains. The new template-based video video creation tool, available to all users, offers customizable colors, images and text, as well as choice of music track from a supporting audio library.
"The resulting ads can be used in campaigns that include video such as Performance Max or video action campaigns," Indacochea writes, noting "the templates in the tool are tailored for YouTube, with optimal pacing, brand and product placements and prominent calls to action."
Google's voice-over tool is powered by the company's proprietary text-to-speech technology. Accessible directly from the asset library, the voice-over tool generates audio from a typed script, overlaying it on video with one click. The voice-over tool currently offers seven different voices in English. Google can also accommodate the following languages using generic text-to-speech voices: Filipino, French, Hindi, Indonesian, Korean, Malaysian, Mandarin, Spanish and Swedish.
Ads Creative Studio collects in one suite tools previously found across different products (YouTube, Display & Video 360 and Campaign Manager 360).
It features Director Mix, which lets users build-out "multiple versions of a YouTube video ad with swappable elements." There's also Dynamic Display and HTML5, which generates customized and interactive creative for Display & Video 360 and Campaign Manager 360. Lastly, Audio Mixer is a dynamic audio tool for building tailored audio ads.