Twitter's second quarter revenue of $1.18 billion underperformed 2021 by only one percent but fell short of estimates by more than 10 percent, disappointing Wall Street, which projected revenue of $1.32 billion for the period. Advertising crept up two percent, to $1.08 billion, but overall Twitter had a quarterly net loss of $270 million, largely attributed to recessionary headwinds and uncertainty about Elon Musk's proposed takeover. In its earnings report, Twitter said its lawsuit against Musk has been granted an expedited trial for October 2022.
CNBC called it "Twitter's biggest revenue miss ever," resulting in a loss of 8 cents per share, adjusted, versus expected earnings of 14 cents, according to Refinitiv. Twitter stock essentially remained flat on the news.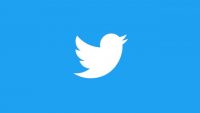 "The funny thing is, earnings sort of don't matter," because at the end of the day, if they sell the company at the $54.20 per share Musk offered for it in April, "it's Elon's problem, not the market's problem," LightShed Partners co-founder Rich Greenfield told The New York Times. The stock has been trading below $40 since Musk made his play.
Additionally, Snap's Thursday report of a $422 million Q2 loss sent that stock tumbling 25 percent. The glum outlook from Twitter and Snap triggered a downward spiral among social media stocks Friday, with Pinterest (-11.3 percent), Meta Platforms (-5.6 percent) and YouTube owner Alphabet (-3.3 percent) all taking hits, per Reuters.
"Dodging the uncomfortable questions" about Musk, Twitter scaled back its quarterly investor communications for the second time this year, NYT reports. Twitter "will not host an earnings conference call, issue a shareholder letter, or provide financial guidance," the company said in its earnings report, citing the "the pending acquisition" by Musk.
The lackluster quarterly report "ramps up the blame game that has erupted between Twitter and Mr. Musk, who swooped in and exposed the company's lack of business and financial prospects as he has gone back and forth over buying the social media service," NYT writes. While Twitter said it increased monetizable daily active users (mDAUs) by 16 percent, to 237.8 million, that too managed to look weak compared to analyst expectations of 238.7 million.
Twitter said Q2 expenses grew to $1.52 billion, a 31 percent increase year-over-year. Twitter attributed $33 million in costs to the acquisition Musk is now trying to terminate. On July 12, Twitter sued Musk for specific performance, alleging the billionaire "refuses to honor his obligations to Twitter and its stockholders because the deal he signed no longer serves his personal interests."
Musk has claimed Twitter substantially underestimated the number of fake accounts on the platform, arguing that is cause for cancelling the agreement. But Twitter in its Q2 earnings stuck to the number it gave Musk, saying "bot and spam accounts represented fewer than 5 percent of users during the quarter, a figure it has repeated since 2013," writes Yahoo Finance.
Topics:
Advertising
,
Alphabet
,
Bot
,
Elon Musk
,
Finance
,
Lawsuit
,
LightShed Partners
,
Meta Platforms
,
Pinterest
,
Recession
,
Refinitiv
,
Revenue
,
Rich Greenfield
,
Snap Inc.
,
Social Media
,
Spam
,
Stock
,
Takeover
,
Twitter
,
Wall Street
,
YouTube