Google recently announced that it plans to consider two new variables as ranking signals to help improve search results for mobile users of Google search. Google's latest ranking signals will include a site's mobile-friendliness and information from indexed mobile applications. The company is committed to helping website owners reconfigure their pages to be more mobile-friendly through various online guides and resources. The mobile-friendly ranking will take effect the third week of April.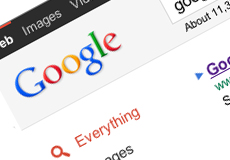 According to TechCrunch, Google's recent consideration of a website's mobile-friendliness follows the company's previous attempts to improve search results for mobile users. In 2013, the company reconfigured its search rankings criteria to identify those websites with defective URL links.
Google also began identifying sites that "wouldn't display on mobile devices due to the technology they used – like those built with Adobe Flash, which meant they wouldn't display on iOS devices or Android 4.1 and higher," TechCrunch reports.
And back in November, Google started labeling search results for mobile users to read as "mobile-friendly" when deemed compatible with screens on mobile phones.
The company plans to make use of its deep-linkage technology to list specific pages from within apps much higher on the search rankings. Google debuted app indexing a few years ago as a way to help mobile users navigate between search results and respective pages on an app.
Topics:
Adobe Flash
,
Android
,
Android 4.1
,
App Indexing
,
Apple
,
Apps
,
Deep Linkage
,
Google
,
Google Search
,
Internet
,
iOS
,
Mobile
,
Mobile Phones
,
Mobile Screens
,
Mobile Users
,
Rankings
,
Search
,
Search Engine
,
Search Results
,
Smartphones
,
Tablets
,
URLs