A study conducted by New York digital ad agency 360i revealed that Google Home is six times likelier than Amazon Alexa to answer user requests correctly. However, consumers are much more likely to purchase the Amazon product than Google's. Amazon currently dominates with 70 percent of the voice-controlled speaker market, says eMarketer. Amazon released its new Echo Show with interactive touchscreen this week, and according to one reviewer, it's not much different from Android or Apple voice assistants.
VentureBeat notes that, although Google beating out Amazon in the 3,000-question test is surprising, it actually "make sense when you consider the companies' disparate approaches to voice assistant technology."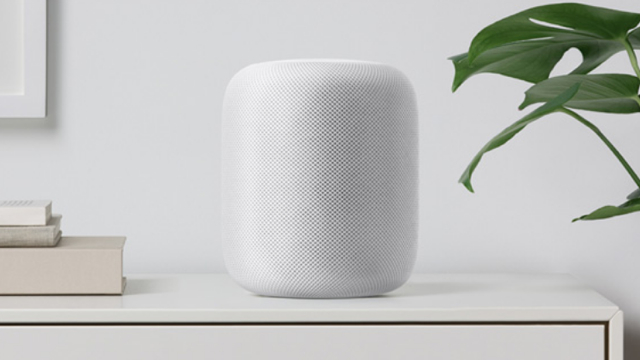 Google's source for information is the Knowledge Graph, "a database of facts the search giant has been culling from its search results over the past five years," whereas Amazon "typically works with information and content partners to source its data." The difference may not be discernible to the ordinary consumer but, in everything but shopping, Google's dataset is much more comprehensive.
With regard to Amazon Alexa's and Google Home's smart home and other service capabilities, "results in those domains can vary greatly, depending on the products and services attached." A command that worked with Google Home, for example, required a different one for Alexa to accomplish the same task. But, VentureBeat notes, "many more products are compatible with Alexa than with Google Home."
Brian Chen of The New York Times reviewed Amazon's new Echo Show, a $230 smart speaker with a touchscreen, testing many factors, including "its ability to play podcasts, book a restaurant table and list movie showtimes." The conclusion? "Using the new smart speaker and its screen is not much different from asking Siri on an iPad to book a restaurant table or saying 'OK Google' to an Android-based phone to create a calendar appointment."
New capabilities include the ability to "ask Alexa to place a video call to a friend, pull up a YouTube video on making ice cream and show you lyrics when you play music." Echo Show "sits at a fixed angle and stays plugged in for power at all times," but otherwise is undeniably similar to a smartphone or tablet.
Set-up was "one of the easiest and fastest I have ever experienced: Just plug it in and enter your Wi-Fi password and Amazon credentials." One task that Echo Show excelled at was shopping on Amazon, by giving the user a visual of choices, whereas the Echo speaker can only reorder previously purchased items or choose for the user. Echo Show has two small stereo speakers that "sounded loud and clear but lacking in bass."
The Echo Show is also buggy, with inconsistent video call service, according to Chen, who criticizes the device's "uninspired" aesthetic design. Its greatest strengths are "its stationary applications," such as checking calendars, reading a recipe or looking at the time. It might also work for someone with multiple Echo devices who wants one with a screen. "But the average person," he concluded, "would be wise to wait before buying the Echo Show."
Related:
Amazon Echo Show Review (video), The Verge, 6/26/17
Topics:
360i
,
Alexa
,
Alphabet
,
Amazon
,
Android
,
Apple
,
Brian Chen
,
Data
,
Digital Assistants
,
E-Commerce
,
Echo Show
,
eMarketer
,
Google
,
Google Home
,
Knowledge Graph
,
New York
,
Online Shopping
,
Siri
,
Smart Home
,
Smart Speaker
,
Smartphones
,
Speakers
,
Tablets
,
Touchscreen
,
Virtual Assistants
,
Voice Assistants
,
Wi-Fi