In an in-depth interview with the BBC, Alphabet and Google chief executive Sundar Pichai suggested that an open Internet is under attack in different parts of the world where the free flow of information is often restricted and the Internet model is generally taken for granted. He also expressed concern about key areas that have become increasingly controversial, such as privacy, data and taxes — and defends his company's record on these fronts. Meanwhile, he also believes that the development of artificial intelligence will change the world and may prove "more profound" than the creation of fire, electricity or even the Internet.
Pichai is enthusiastic over how technology can improve living standards and his background in metallurgical engineering gives him street cred among tech employees. Compared to Google founders Larry Page and Sergey Brin, Pichai is considered a low-key leader and, under his stewardship, Google's share price performance has soared.
However, some ex-Google employees are concerned that Google has become too cautious a company that prefers to improve other companies' ideas rather than innovate its own.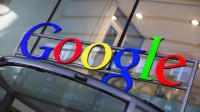 The BBC reports that, another point these ex-Googlers make is that "a lot of Pichai's big bets have failed: Google Glass, Google Plus, Google Wave, Project Loon." It notes also that, "Google's ambition to solve humanity's biggest problems is waning."
These are all criticisms that the BBC finds "hard to reconcile with Pichai's record." Instead, it says, Pichai "deserves tremendous sympathy, because managing a staff as big, recalcitrant, demanding and idealistic as Google's in an era of culture wars is essentially impossible."
With 100,000+ often "hugely opinionated" staff members, Google is buffeted by "staff walkouts over diversity or pay; or because key people have left over controversial issues around identity."
"There is a tension between Google genuinely embracing cognitive diversity by having people of all persuasions among its global staff, and at the same time really standing up for particular issues as a company," notes the BBC. "All the above are concerns of people within the tech world who want Google to go faster. A lot of voters in polarized democracies would like Big Tech to slow down."
It concludes that, "acceleration is the norm: the speeding up of history is itself speeding up." Pichai told the BBC that the "free and open Internet" is "being attacked." Although he didn't specifically point to China, he said that, "none of our major products and services are available" there.
The Economic Times reports Pichai asserts that "many countries are restricting the flow of information." He also stated that he views artificial intelligence as "the most profound technology that humanity will ever develop and work on." When asked about his own personal tech habits, Pichai "encouraged everyone to adopt 'two-factor authentication' when it comes to passwords to ensure multiple protections and admitted he is constantly changing his phone to test out new technology."
At a time when "legislators and regulators [are] proving slow, ineffective, and easy to lobby … right now the democratic West is largely leaving it to people like Sundar Pichai to decide where we should all be heading," notes the BBC. "He doesn't think he should have all that responsibility. Do you?"
Related:
Sundar Pichai Took Over Google Aged 47. Here's His Advice to Anyone with Similar Ambitions, Business Insider, 7/12/21
Topics:
Alphabet
,
Artificial Intelligence
,
Big Tech
,
China
,
Culture Wars
,
Diversity
,
Engineering
,
Google
,
Google Glass
,
Google Plus
,
Google Wave
,
Information Flow
,
Internet
,
Larry Page
,
Legislation
,
Open Internet
,
Privacy
,
Project Loon
,
Regulation
,
Security
,
Sergey Brin
,
Sundar Pichai
,
Taxes
,
Two-Factor Authentication
,
User Data