Google parent Alphabet posted Q4 2021 revenue of $75.33 billion, a 32 percent increase over the same period in 2020 that outperformed expectations. The blowout results were attributed to small and large businesses embracing digital advertising as a way to reach consumers housebound by COVID-19. Profits rose 36 percent to $20.64 billion in Q4. Alphabet revenue for the year ending December 31 was $257.6 billion, a 41 percent increase over 2020. The company also announced a 20-for-1 stock split. Alphabet CEO Sundar Pichai cited "a quarterly sales record for our Pixel phones despite supply constraints" among the achievements.
"Our deep investment in AI technologies continues to drive extraordinary and helpful experiences for people and businesses, across our most important products," Pichai said in the company's earnings announcement. Pichai also touted "ongoing strong growth in our advertising business, which helped millions of businesses thrive and find new customers."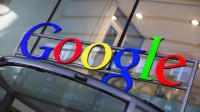 The Wall Street Journal pointed out that Alphabet's annual profit increase of nearly $36 billion is "more than the 2021 profits of Goldman Sachs Group Inc. and Visa Inc. combined."
Google advertising increased by about 33 percent, to $61.24 billion in Q4, with YouTube accounting for about $8.63 billion of it. YouTube now reaches 15 billion views daily, according to Alphabet. "The platform has leaned into its position at the forefront of the creator economy, ditching efforts to create premium shows in favor of nurturing homegrown stars such as MrBeast," WSJ observes.
Bedell Frazier Investment Counselling president Mike Frazier said of YouTube in WSJ, "It's sticky and the advertisers covet that." Investors have been prodding Google to meaningfully expand beyond digital advertising, which accounts for about 80 percent of Alphabet revenue.
While Google Cloud grew revenue by 45 percent in Q4, it still accounted for a relatively small $5.5 billion for the three-month period, although it reduced annual losses to $890 million from $1.24 billion in 2020. The New York Times reports that "Google said it hired 6,500 employees during the quarter, raising its total head count to 156,500 people."
On the earnings call, Pichai said of pending changes to antitrust law he is "concerned the proposals could 'break' a wide range of Google services and hurt the company's ability to protect users," and that tougher laws "can hurt American competitiveness," according to NYT.
The call marked Pichai's "first public comments on Web3," according to Bloomberg, which quotes him as saying: "We are definitely looking at blockchain. It's such an interesting and powerful technology with broad applications." Bloomberg reported that Pichai cited "a recent announcement Google's cloud division made to win more contracts with companies working on 'digital assets,'" and noted that "Google has also started its own team working on blockchain."