France has an acronym for the American tech giants that they often criticize for privacy and tax issues. GAFA (as "Google, Apple, Facebook, and Amazon" are now known as in France), are the latest companies under fire in a long history of French resistance of American cultural imperialism. The French have little sympathy for these massive companies that often invade personal privacy, either for profit or for government surveillance, and try to find ways around the country's taxes.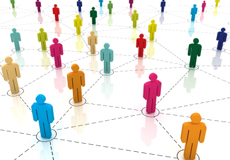 Google is one of the main targets of criticism in France. In October, the European Court of Justice ruled that the search engine must recognize citizens' "right to be forgotten," so that citizens can request a takedown of some of the search results associated with their name. Also, the company is currently embroiled in a debate with the French government about the tax structure. The French believe that Google may owe possibly over a billion euros, according to The Wall Street Journal.
Google is not the only one. Amazon and Apple have also been attacked for their tax arrangements. Other companies, like Intel, Motorola, and Cisco, are also included in the criticism when they are referred to as "PRISM" or "Bullrun" companies. Those terms come from the U.S. National Security Agency's widespread surveillance programs.
Yesterday, Britain proposed "a new 25 percent tax on the local profits of international companies, including tech giants like Google that use complicated structures to reduce their tax burden," according to The New York Times. "George Osborne, the British chancellor of the Exchequer, said multinational companies that use these complicated tax structures to move profits from their British operations to jurisdictions like Ireland and Luxembourg, where companies pay less corporate tax, should pay more of their share."
Meanwhile, Europe is pushing for the ''right to be forgotten'' ruling to reach a international stage, by supporting an effort that calls for Google to not only remove links from European domains, but also remove them globally.
The French have resisted American cultural imperialism before. Quartz cites a Frenchman who destroyed a McDonald's to support the anti-globalization movement in 1999. While McDonald's is very profitable in France today, tech companies brace themselves for battle.