Fitness wearables have exploded in number over the last two to three years. The industry has seen some consolidation, and predictions just prior to CES 2017 were that wearables were no longer the hot category of yesteryear. A panel on fitness trackers, moderated by KTLA-TV reporter Rich DeMuro (himself the owner of multiple fitness trackers), proved that assessment to be simplistic. Fitness trackers in particular are evolving beyond 10,000 steps into new territory, including the ability to intelligently track your heart rate.
Mio Global chief science officer Mark Gorelick points out that, "right now, wearables lack the associations or insights with actionable information." His company has introduced PAI (Personal Activity Intelligence), "a personalized metric" that uses heart rate data to give each consumer a score.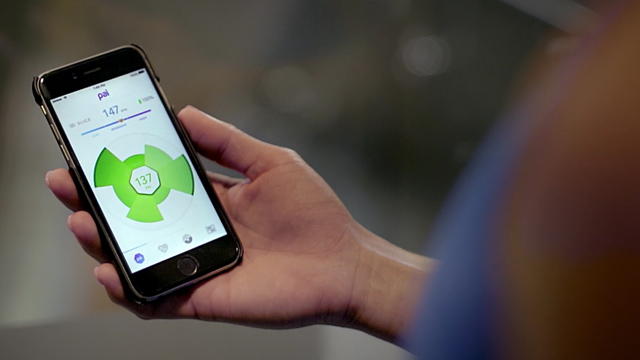 "This harnesses the importance of heart rates over steps," Gorelick said. "It's a very exciting and engaging metric that helps the consumer understand how much exercise he actually needs. We're trying to be the interpreter."
Fossil Group, Connected Devices president/chief technology officer Sonny Vu has a different point of view. "Wearables are inextricably tied to fashion because they're on the body," he said. "Customization and self-expression are at the heart of fashion, so styling options are important."
He points to what he thinks is the most exciting category: the hybrid smartwatch. "You can have the style of a beautiful watch and yet it tracks sleep, steps and has Internet controls," he said. "It's very different from what you think of as a smartwatch and it's going to be a serious category."
Adidas innovation explorer John Werner states that his company has been testing wearables in shoes and shirts since the 1980s. "We have taken a more top down approach," he explained. "We collect data from elite athletes and then move it into the consumer space. And we've learned a lot, especially around hydration and food and sleep."
Valencell makes the sensors that go into other companies products, says president/co-founder Dr. Steven LeBoeuf. "We see a huge trend of companies not focusing on brand new features but using the sensors in more interesting ways," he said. "Another trend is a lot of diverse brands that want to make biometric wearables — and they can do that because people dig their brands. Third, we also see in the last one-and-a-half years work on truly medical wearables aimed at consumers, many of them in the ear, not just for hearing aids but other health issues."
Focusing on the importance of accuracy, Vu made the point that, in his experience, precision, or consistency, is more important to consumers than accuracy. "If you do the same walk and it gives you different steps every day, that doesn't seem accurate," he said. "You probably feel the consistent number is more 'accurate' than the actually accurate one. That's a balance we product makers are challenged with. Both dimensions are important."
Privacy of data from wearables is another issue. Sensors are already being used for insurance purposes, notes Gorelick. "If you think of it rather than Big Brother but as preventative medicine, it becomes a more interesting picture," he said.
Topics:
Adidas
,
Apparel
,
Biometrics
,
Brands
,
CES 2017
,
Clothing
,
CTA
,
Data Privacy
,
Fashion
,
Fitness Trackers
,
Footwear
,
Fossil Group
,
Health
,
Internet
,
John Werner
,
KTLA-TV
,
Mark Gorelick
,
Medical Wearables
,
Mio Global
,
PAI
,
Privacy
,
Rich DeMuro
,
Sensors
,
Smartwatches
,
Sonny Vu
,
Steven LeBoeuf
,
Valencell
,
Wearables