YouTube will be hosting its first ever YouTube Music Awards on Sunday, November 3 in New York. The event will feature notable performers including Eminem, Lady Gaga and Arcade Fire, among others. It will be modeled after such events as the MTV Video Music Awards, but winners will be chosen by YouTube's online visitors. In addition to big name artists, YouTube performers such as dubstep violinist Lindsey Stirling and CDZA will be featured.
"The YouTube Music Awards will include performances and musical collaborations staged across the globe — including in Seoul, Moscow, London and Brazil — culminating in a live event at New York City's Pier 36," reports Variety.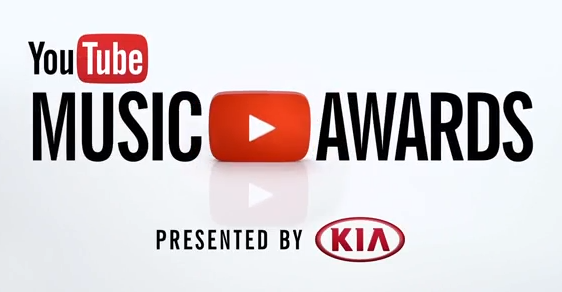 Filmmaker Spike Jonze is the event's creative director, and the host will be Jason Schwartzman. Vice Media and Sunset Lane are executive producers  and automaker Kia Motors is the premier sponsor.
"The whole night should feel like a YouTube video itself," Jonze said in a statement. "We're getting together a group of amazing artists and filmmakers to do this live — tune in to see what happens live."
"YouTube will announce nominations for the awards October 17, based on global music-video views and shares over the past year, and the winners will be voted by the site's users by sharing across social media," explains Variety.
"YouTube is home to both established artists and the next generation of musical talent," said Danielle Tiedt, YouTube's marketing VP. "From catalyzing careers and pop culture phenomena, to propelling a song's rise to No. 1 on Billboard's Hot 100, our global community's influence is felt across the music industry."
Vevo, partially owned by Sony Music Entertainment and Universal Music Group with a minor stake held by Google, is the biggest supplier of videos to YouTube. "Vevo content generates more than 3 billion views on YouTube content monthly," according to the article. "However, Vevo has undertaken a strategy to boost views off YouTube, because the company generates more ad revenue through other platforms."
Topics:
Ad
,
Advertising
,
Arcade Fire
,
Billboard
,
CDZA
,
Content
,
dubstep
,
Eminem
,
Entertainment
,
Google
,
Hot 100
,
Jason Schwartzman
,
Jonze
,
Kia Motors
,
Lady Gaga
,
Lindsey Stirling
,
Live Performance
,
MTV
,
Music
,
Music Awards
,
Online
,
Partner
,
Revenue
,
Social
,
Sony
,
Sunset Lane
,
Universal
,
Vevo
,
Vice Media
,
Video
,
Views
,
YouTube