Thousands of film and TV titles from every decade require restoration, but the money isn't there to fund much of it, and current restoration jobs are more likely to take place in China or Poland than Los Angeles. That was revealed at an event co-produced by SMPTE and the Visual Effects Society (VES) at the Academy's Linwood Dunn Theater. Restoration executives and practitioners from the major studios gathered to discuss the technological, artistic and business challenges of bringing classic film and TV titles back to life.
MTI Film chief executive Larry Chernoff, whose company provides both restoration software and services, and UCLA Film & Television Archive director Jan-Christopher Horak highlighted the business side of restoring film and TV titles and recent challenges that have made their work even more difficult. Chernoff described how MTI Film first released its DRS restoration software in 1993, priced at $150,000 (the hardware cost an additional $150,000). The next year, a second version, priced at $65,000, introduced an automatic filter for dirt and debris.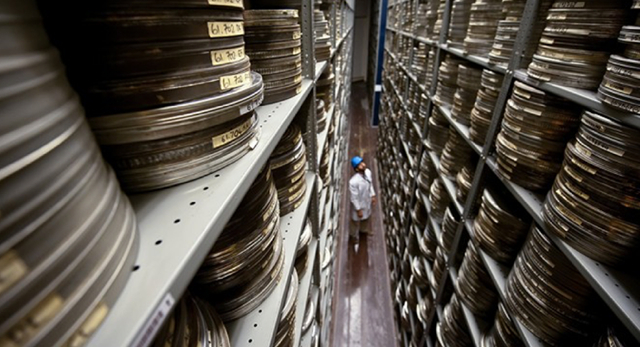 But the commoditization of software — first with Apple's 2005 debut of Final Cut Studio for $895, and then Blackmagic Design's 2009 purchase of DaVinci Resolve color correction tool — shifted the paradigm. MTI Film continues to develop new tools, but Chernoff was forced to winnow his staff to its core four developers, and has outsourced the actual work to facilities in Poland, China, India and, soon, Bulgaria.
Prior to 2008, 250 artists in Los Angeles worked in restoration. "It's now down to 50 people," he said noting that Los Angeles labor is six to ten times more expensive than that in Asia, Eastern Europe and South America. "We can't compete on labor."
UCLA Film & Television Archive is the second largest moving image archive in the U.S. after the Library of Congress, and holds 450,000 film and TV titles, including the nitrate films of Paramount, Warner Bros. and Universal. "Much of the material from the classic era has not been transferred or digitized," said Horak. "Archives are money pits. They cost so much and there's no way to make it back."
Only 20 percent of the archive's operating budget comes from the state of California, and the rest, said Horak, needs to be "discovered" elsewhere.
The archive also houses close to 250,000 TV titles which, Horak said, are "much more complicated in terms of restoration because of the rights issues." The archive has stayed analog, because of "the immense cost of a digital infrastructure."
"Prices range from $2 million to $3 million for an initial investment," he said. "For a public film archive, that's a lot of money." For the TV content, he said, "our primary goal is to create curated material from our collection where people can explore it online." The archive has completed a handful of such projects.
Also presenting at the event were FotoKem vice president of large format restoration Andrew Oran, who did a deep dive into 65/70mm restoration; Sony Pictures executive vice president, asset management, film restoration & digital mastering Grover Crisp and his long-time collaborator, Roundabout Entertainment senior colorist Sheri Eisenberg talking about their partnership. Disney director of library restoration and preservation Theo Gluck also presented on the challenges specific to restoring cel animation, including some of the creative workarounds.
Topics:
Andrew Oran
,
Animation
,
Apple
,
Blackmagic Design
,
DaVinci Resolve
,
Disney
,
Final Cut Studio
,
FotoKem
,
Grover Crisp
,
Jan-Christopher Horak
,
Larry Chernoff
,
Movie
,
MTI Film
,
Paramount
,
Restoration
,
Roundabout
,
Sheri Eisenberg
,
SMPTE
,
Sony Pictures Entertainment
,
Theo Gluck
,
TV Show
,
UCLA
,
Universal
,
Visual Effects Society
,
Warner Bros.