Five film companies are forming an antipiracy coalition called the Internet Security Task Force with plans to mobilize small businesses in the gaming, music, software, film and TV industries against online theft of intellectual property. The alliance — comprised of Bloom, FilmNation Entertainment, Millennium, Sierra/Affinity and Voltage Pictures — is considering a range of initiatives, including the launch of a media campaign, more political lobbying efforts, and placing pressure on companies that advertise on pirate websites.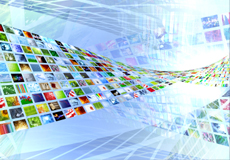 "Millennium's president, Mark Gill, described it as a last-ditch effort by relatively fragile companies with fewer than 50 employees to avoid what they say is the near destruction of their prospective blockbusters, as happened to Millennium and its partners with 'The Expendables 3' last year," reports The New York Times.
"Maybe larger businesses can afford to take a hit," suggested Gill. "But we don't have that luxury, we can't survive."
While the group has no immediate plans to file lawsuits, it is paying close attention to the "notice and notice" legal process Canada launched in January.
When theft is suspected, Internet service providers are now required to forward a notice of alleged copyright infringement. The immediate response differs from the approach in the U.S., which waits for repeated violations.
"Canadian service providers, Mr. Gill said, now deliver seven times as many notices as their counterparts in the United States to those suspected of illegal downloading," notes NYT, "a rate that they hope will discourage potential violators once they are told that they are being tracked."
Topics:
Advertising
,
Bloom
,
Canada
,
Copyright
,
Downloads
,
Film
,
FilmNation Entertainment
,
Gaming
,
Intellectual Property
,
Internet Security Task Force
,
IP
,
Lobbying
,
Mark Gill
,
Millennium
,
Movies
,
MPAA
,
Music
,
Online
,
Piracy
,
Producers
,
Software
,
Television
,
The Expendables
,
Theft
,
TV
,
Voltage Pictures