Subscription service Scribd — the "Netflix for books" — now has 45,000 audiobooks in its library after striking a deal with Penguin Random House Audio. The new titles include popular works by Lena Dunham, John Grisham, and George R. R. Martin. According to Scribd, audiobooks have doubled the time users spend reading on the service. Audiobooks also help bolster Scribd's catalog, which currently does not include digital books from two major publishers: Penguin Random House and Hachette.
For $9 per month, subscribers can get access to over a million e-books, audiobooks and comics. The 9,000 new audiobooks from Penguin Random House means that for the first time, readers can listen to bestsellers like "Fifty Shades of Grey," "Game of Thrones" and "Gone Girl" as part of their subscription.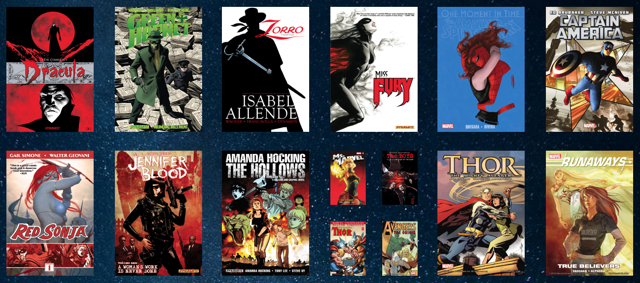 Trip Adler, Scribd's co-founder and CEO, says that 84 percent of Scribd's audiobook listeners also read e-books on the service. "That crossover activity is a gold mine for publishers," he told The New York Times. Since audiobooks launched on the service last fall, subscribers spend double the amount of time reading on the site.
Neither Scribd, nor competitors such as Oyster, Kindle Unlimited or Playster, have been able to secure deals with all five major book publishers. Playster just acquired titles from the Simon & Schuster backlist. Scribd and Oyster have books from HarperCollins, Macmillan, and Simon & Schuster, but they supplement their collection by adding services, like the ability to listen to audiobooks and buy e-books.