FCC commissioner Michael O'Rielly is urging Amazon and eBay to pull listings from their sites for "rogue" set-top boxes that enable consumers to watch pirated TV shows. On Friday, the commissioner sent a letter to Amazon CEO Jeff Bezos and eBay CEO Devin Wenig noting that the STBs in question often falsely feature the FCC logo, and are responsible for encouraging "intellectual property theft and consumer fraud." O'Rielly recognized that the companies have been working to address the problem, but wrote "despite your good work in this area, devices continue to make it to consumers through your websites."
Amazon "has joined with Netflix and a coalition of Hollywood studios in lawsuits against three companies offering over-the-top devices that allegedly facilitate piracy — TickBox, Dragon and Set TV," explains MediaPost. "Those cases are pending in front of U.S. District Court Judge Michael Fitzgerald in Los Angeles."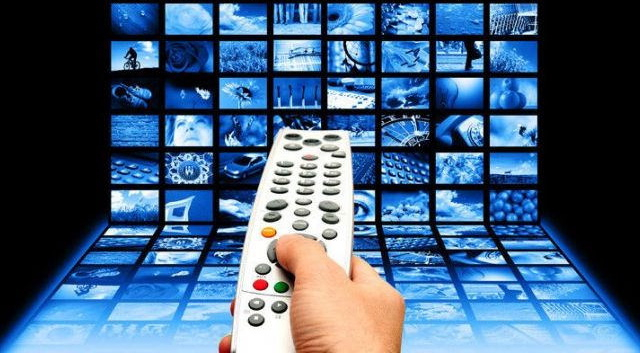 "With the rise in cord cutting, a number of consumers have found it's just as easy to use a software app like Kodi on a cheap streaming media device to gain access to content — like TV shows and movies — that they would otherwise miss out on by dropping their pay TV subscription," reports TechCrunch.
In addition, "various software add-ons enable consumers to stream movies still in the theaters," notes the article. "It's an easier way to access pirated content than visiting The Pirate Bay and downloading torrent files."
Because the apps, boxes and add-ons are so readily available, and tutorials for their use are easy to find online, consumers are likely losing track of what is legal what is not.
Amazon, Netflix and Hollywood studios have been pursuing the offenders in court. In January, a preliminary injunction was ordered against TickBox TV, the company that makes Kodi boxes.
According to TechCrunch, "Amazon and eBay also proactively remove devices facilitating piracy from their websites, the FCC acknowledged in its letter. Amazon, for example, prevented the sale of 'tens of thousands of unlawful devices' through its 'automated proactive detection, preventative investigations, and notices of infringement from rights holders,' the letter stated. Ebay, meanwhile, also removes devices reported as infringing and removes those that say things like 'never pay another cable bill' or 'fully loaded' in their descriptions."
But O'Rielly is urging the companies to do more to quickly remove listings of the rogue boxes. "Many of these devices contain harmful malware that will most certainly be passed on to the consumer," he wrote. "Moreover, the consumer may unwittingly believe that the device is lawful since they were able to purchase it from a legitimate company."
Topics:
Amazon
,
Cord Cutting
,
Devin Wenig
,
Dragon
,
E-Commerce
,
eBay
,
FCC
,
Hollywood
,
Intellectual Property
,
Internet
,
Jeff Bezos
,
Kodi
,
Lawsuit
,
Los Angeles
,
Malware
,
Michael Fitzgerald
,
Michael O'Rielly
,
Movie
,
Netflix
,
OTT
,
Pay TV
,
Piracy
,
Set TV
,
Set-Top Box
,
STB
,
Streaming
,
Studio
,
Subscription
,
Television
,
The Pirate Bay
,
TickBox
,
Video