Facebook announced that it is updating its privacy policy to remind users that their data can be used by advertisers. Facebook has made changes to two legal documents in order to make it clear that users grant Facebook the right to share their name, profile picture and content with advertisers. While Facebook's policy has never been a secret, Facebook hopes to make their rules more explicit for users who may have been confused.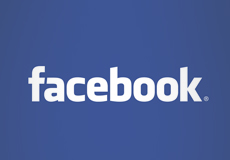 "The policy is much clearer than it was before," said Joe Hall, a senior staff technologist at the Center for Democracy and Technology. "And that may make people uncomfortable because it's being very explicit about the ways Facebook can use information you provide or can use information about you."
One of Facebook's disclosures is a provision for minors that states that when they sign up for Facebook it implies parental consent to use data. Facebook has also outlined its policy that apps that users download can access user data until the app is deleted.
Moreover, Facebook has stated that it can still access user data even when users are not directly logged onto the site.
"One element that is new: Facebook said that it is going to expand its use of facial recognition software to include profile pictures. Right now, unless a user opts-out, Facebook software recognizes people's images in posted photos with tags. In addition to tagged photos, Facebook is going to start using users' profile pictures as a reference in suggested tags," reports The Wall Street Journal.
Facebook has faced legal battles over the issue of user privacy.
"In 2011, some Facebook members filed a lawsuit against the company, accusing it of publicizing their 'likes' in ads without their consent. On Monday, Facebook agreed to pay $20 million dollars and to update its policies to better explain how members' personal information is used by the company. Minors were at issue in the lawsuit; the plaintiffs tried, unsuccessfully, to get Facebook to create an opt-in feature for those under 18," notes WSJ.
Chief Privacy Officer Erin Egan has stated that Facebook users have seven days to comment on Facebook's updated policy, but there is no guarantee that any user requests will be implemented. However, the company will consider all suggestions in a fair and reasonable manner.
"As always," Egan says, "we will carefully consider your feedback before adopting any changes and we will post updates on the Site Governance page throughout the process."
Related Stories:
Facebook Considers Adding Profile Photos to Facial Recognition, Reuters, 8/29/13
Custom Chrome Browser Promises More Privacy, No Tracking, InformationWeek, 8/31/13
Brands Adopting a Leadership Position on Do Not Track Technology, ClickZ, 8/28/13
Topics:
Ad
,
Advertising
,
App
,
Erin Egan
,
Facebook
,
Facial Recognition
,
Image
,
Joe Hall
,
Lawsuit
,
Legal
,
Likes
,
Minors
,
Personal Information
,
Photo
,
Privacy
,
Privacy Policy
,
profile picture
,
Share
,
Shared Content
,
Sharing
,
Social
,
Social Media
,
Social Network
,
Tags
,
Update
,
User Data