Facebook will continue to improve its Messenger app this year. The standalone app already has more than 500 million monthly users, but the company is hoping to get to a billion users by the end of the year. One attractive new feature will be the voice-to-text transcription. A release date has yet to be announced, but the company is already testing it. Also, Facebook will experiment with ways to generate revenue and give people a way to communicate with businesses on the Messenger app.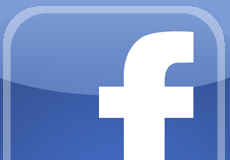 David Marcus, Facebook's VP of Messaging Products, expects the new voice-to-text capabilities to be a big hit with Facebook Messenger users in Asian countries. Typing with a keyboard can be difficult in some Asian languages. The new feature was built with machine-learning technology, so the voice-to-text feature will continue to improve as more people use it.
Facebook also hopes to start generating revenue from the standalone messaging app. Users don't have to be worried about being bombarded with ads though. The company plans to experiment with advertising methods like sponsored content or e-commerce opportunities.
WhatsApp, another Facebook-owned messaging app with 700 million monthly active users, probably won't generate any revenue until after Facebook Messenger does.
Marcus' other goal for Facebook Messenger is to provide a new way for customers to interact with businesses. Instead of calling or emailing, customers could speak to a service representative through Facebook Messenger.
That doesn't mean that people will start paying for products through Facebook Messenger, though. Marcus told The Wall Street Journal that "Facebook has no interest in building a payments business. Facebook is trying to remove friction from the buying experience."