Facebook announced yesterday that it plans to shutter Parse, its toolkit and support platform for mobile developers the company hoped would serve the Internet of Things and lead to a cloud business that could compete with Amazon, Google and Microsoft. Parse provides developers with support and tools that enable programmers to write code rather than spend valuable time maintaining the back end. Users of the platform include developers at productivity app Quip and Expedia's travel website Orbitz. The social giant paid a reported $85 million to acquire Parse in 2013.
"We know that many of you have come to rely on Parse, and we are striving to make this transition as straightforward as possible," wrote Kevin Lacker, co-founder of Parse, in a blog post. "We enjoyed working with each of you, and we have deep admiration for the things you've built."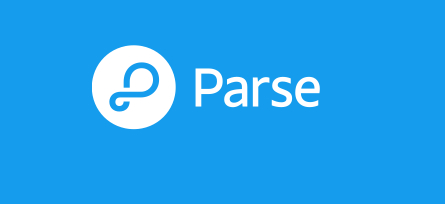 Lacker said the Parse service will begin winding down now with a goal of fully retiring by January 2017. Parse is releasing the open source Parse Server and a database migration tool to help users with the transition to another MongoDB database.
According to The New York Times, "Facebook would make money from Parse by storing data from developers and sending customers product notifications. Achieving that goal, however, would be no easy feat. Microsoft, Google and Amazon have similar developer offerings, along with a much richer set of other computing tools and services that developers need."
When Facebook initially purchased Parse, it was actively looking for new revenue streams. However, now that the company's mobile advertising business is generating record profits, its focus has shifted. In addition, its decision to shutter Parse was likely affected by evaluating a number of costly investments that do not yet generate revenue, such as VR platform Oculus and the WhatsApp messaging service.
"Moving forward we want to dedicate more resources to high-impact products and services in areas like analytics, monetization, discovery, and authentication," explained Facebook spokesman Michael Kirkland. "As a result, we've made the difficult decision to wind down support for Parse."
Topics:
Advertising
,
Amazon
,
Amazon Web Services
,
Analytics
,
App
,
Authentication
,
AWS
,
Cloud
,
Code
,
Data Storage
,
Database
,
Developer
,
Discovery
,
Expedia
,
Facebook
,
Google
,
Internet of Things
,
Kevin Lacker
,
Messaging
,
Michael Kirkland
,
Microsoft
,
Mobile
,
MongoDB
,
Oculus
,
Orbitz
,
Parse
,
Product Notifications
,
Quip
,
Social Media
,
Virtual Reality
,
Website
,
WhatsApp