Facebook finished 2015 with a strong fourth quarter, with sales rising 52 percent from a year ago to $5.84 billion, and profit more than doubling from $701 million to $1.56 billion. The upswing beat Wall Street's predictions for Q4 of $1.2 billion in profit on $5.37 billion in revenue. Investors rewarded the company by pushing its stock up more than 12 percent in after-hours trading. Responsible for the stupendous upward trend is mobile advertising, which soared to 80 percent of the company's total ad business in Q4 2015.
According to The New York Times, Q4 2015's performance is particularly dramatic compared with the same quarter in 2012, when mobile advertising was responsible for a mere 23 percent of the company's ad business.
"We have a Super Bowl on mobile in the U.S. every single day," said Facebook chief operating officer Sheryl Sandberg. Facebook's stellar stock performance stands in stark contrast to stock losses suffered by other tech companies, including Twitter, Yelp and LinkedIn.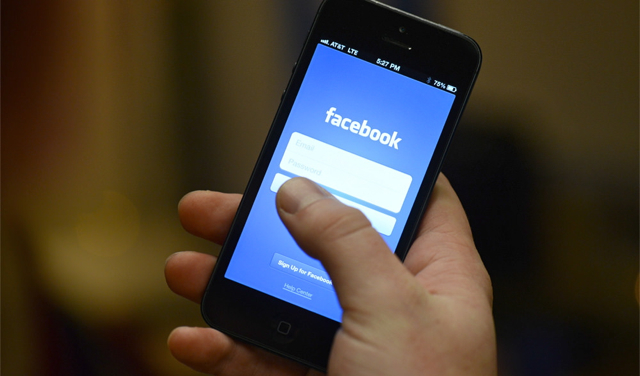 Facebook has also enjoyed a 14 percent leap in its user base, to 1.59 billion monthly visitors, of which approximately 1.44 billion log in from a mobile device and 1.04 visit daily. Facebook is looking at ways of expanding by investing billions in virtual reality, messaging and drones that deliver Internet service, but the company is not expecting revenues in the short-term.
Facebook CGO David Wehner reports that, "expenses would increase roughly 30 to 40 percent over the course of 2016 compared with last year."
A more likely source of revenue is Facebook's expansion in mobile advertising to include mobile websites, as reported by The Wall Street Journal. The significance of mobile ads can't be overstated; according to a comScore study in June 2015, 93 percent of visits to 25 news publishers came through mobile Web browsers, compared with 7 percent of visits from apps.
"As we started working with publishers in mobile apps, we heard loud and clear from them that their mobile Web properties are super important," said Facebook executive Brian Boland. "Mobile Web was a huge ask for publishers because it's hard for them to monetize their supply and to deliver relevant ads there."
Hearst, Slate, Answers.com, Elite Daily, Diply, Cracked, Vuclip, La Place Media, USA Today Sports Media Group and Time Inc. have already tested Facebook's mobile ads. Facebook splits the revenue generated through Audience Network with the publishers but would not disclose the specific arrangements.
Although publishers will be able to serve banner ads to mobile Web users through the Audience Network, Facebook says "native" formats already perform up to seven times better, and comprise more than 80 percent of the impressions across the Audience Network already.
Analysts also see potential for profit in Facebook Messenger and WhatsApp, another messaging service owned by Facebook, as well as photo-sharing service Instagram, with its more than 400 million regular monthly users. Sandberg has reported that, last quarter, 98 of the top 100 advertisers on Facebook also advertised on Instagram.
Topics:
Answers.com
,
Brian Boland
,
Comscore
,
Cracked
,
David Wehner
,
Diply
,
Elite Daily
,
Facebook
,
Facebook Audience Network
,
Facebook Messenger
,
Hearst
,
Instagram
,
Internet
,
La Place Media
,
LinkedIn
,
Messaging
,
Mobile Advertising
,
Mobile Website
,
Sheryl Sandberg
,
Slate
,
Time Inc.
,
Twitter
,
USA Today Sports Media Group
,
Virtual Reality
,
Vuclip
,
WhatsApp
,
Yelp