Facebook is looking to integrate mobile games into its Messenger app and business-to-consumer chats into WhatsApp. Both of these initiatives have the potential to generate new revenue for the social network. Game developers would potentially pay big bucks to make their games such an integral part of the Facebook experience. The gaming integration is already in the works, while the WhatsApp move may be introduced later. Facebook is talking with game developers to add new play options to Facebook Messenger.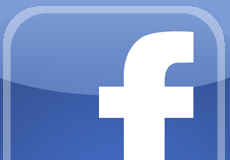 "It's still unclear whether games will run directly within Messenger, or whether users will merely send invitations to play in a third-party app," reports Variety. Facebook introduced third-party app support for Messenger at its March developers conference.
Several companies have already taken advantage of the support. JibJab, Giphy, ESPN and the Weather Channel have already partnered with Facebook to integrate their third-party apps into Facebook Messenger. These apps usually let users create their own videos, animations, or photos to send in Facebook Messenger.
Third-party app integration is valuable because Facebook could make money from developers who want to put a "Download App" button directly in Messenger. If this practice became popular, Apple and Google's app stores could suffer because people could rely on their social networks to find and download new apps. Apps like Talking Tom, Giphy, Sound Clips, and Bitmoji saw a boost in downloads after the launch of the Messenger app.
The business-to-consumer chat function is a more long-term goal for Facebook, according to Bloomberg. WhatsApp now has 800 million users, but Facebook CEO Mark Zuckerberg says it takes 1 billion users to become a meaningful business. The business-to-consumer chat would give businesses another way to provide customer service, and Facebook could charge for that.