Micro-sharing just got easier for Facebook users. Instead of using complicated privacy controls, Facebook is working on an app codenamed "Moments" that will let Facebook users choose which sets of friends can see their content. The app focuses on audience rather than content, so each group of "co-workers," "family," and "high school pals" will have their own tile in the grid design. Facebook may auto populate the groups in the new app based on users' Facebook activity.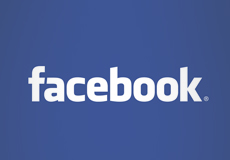 Currently, Facebook employees are still testing the apps to fix bugs and evaluate functionality. The app approaches privacy with a more visual design, as opposed to the small, text-based drop-down menu on the Facebook app. The current privacy selector on the Facebook app relies on Friend Lists.
Facebook automatically generates Friend Lists based on profile activity, while users can also create their own lists based on "close friends," "acquaintances" and "restricted." The new app could use those lists to help users get started.
The "Moments" app is the latest in Facebook's effort to unbundle its services and launch standalone apps.
"It's unclear whether Moments will integrate with Facebook Groups, but there are already 500 million people using them, and a standalone app could make posting to them much easier," reports TechCrunch. Right now, the social network's standalone apps include Facebook Messenger, Paper and Slingshot.
The app doesn't even have to be popular to be a success for Facebook because CEO Mark Zuckerberg believes sharing any content, even to a select group of friends, is valuable. With easier privacy controls, people may be more comfortable sharing more content, which translates to more user engagement and ad targeting.