Facebook has launched the TODO project ("Talk Openly, Develop Openly") to help streamline the process of executing open source software projects, a major concern in a new era of cloud and mobile computing. Since Monday's announcement, more than 30 companies have joined the initiative including Google, GitHub, Dropbox and Twitter. The TODO project plans to streamline the process of releasing and updating software, as well as develop a common set of tools for these programs.
The alliance plans to solve some of the challenges involved with using open source software, which allows anyone to contribute to and use the code. According to The New York Times, the problem is that open source software is being updated faster than ever. Companies are having a hard time keeping up, particularly when they are collaborating with developers and other companies on a project.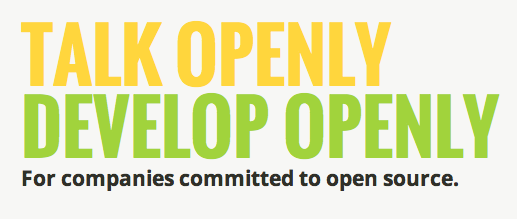 Using different versions may cause a system failure, which could mean lost revenue for some companies. Walmart Labs, Box, Square, Khan Academy, and Stripe are just some of the other companies that have joined the coalition.
According to Computerworld, the TODO project's first priority is to make identifying reliable open source software easier. For instance, GitHub is home to more than 5 million open source projects, but it is not always clear which of these projects are regularly updated and maintained.
Also, the TODO project wants to set up a formal exchange so that companies can share tips about using open source packages.
"We want to figure out how we can raise the bar on the quality of open-source software projects in the world," said Jay Parikh, the head of Facebook's infrastructure group.
Topics:
Alliance
,
Box
,
Cloud
,
Code
,
Collaboration
,
Dropbox
,
Facebook
,
GitHub
,
Google
,
Jay Parikh
,
Khan Academy
,
Mobile
,
Open Source
,
Revenue
,
Software
,
Square
,
Stripe
,
TODO Project
,
Twitter
,
Walmart
,
Walmart Labs