While WhatsApp will continue to be an independent app, its acquisition by Facebook should help it reach up to three billion users, suggests Mark Zuckerberg. WhatsApp had 450 million users around the time that Facebook agreed to buy it for $19 billion, but has now reached 600 million. Facebook currently reaches around 1.3 billion people, which is half of the world's Internet connected population. The company is focusing on spreading Internet access around the globe.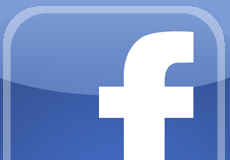 "I think WhatsApp is going to be the global text messaging platform," Zuckerberg said. "I think we're going to have an opportunity for WhatsApp to connect 2 or 3 billion people."
Facebook is expected to expand WhatsApp's resources and opportunities. While the acquisition has been approved in the U.S., it is still up for review by European authorities.
Zuckerberg also started Internet.org last year, an initiative for using mobile devices to give affordable Internet access to the two-thirds of the world not yet connected.
"Zuckerberg said Facebook, which now has about 1.3 billion monthly active users, wants to connect everyone in the world, 'even if it means that Facebook has to spend billions of dollars over the next decade making this happen,'" reports The Wall Street Journal.