The European Parliament and EU member states reached agreement Saturday on the proposed Digital Services Act, which aims to hold Big Tech accountable for "illegal and harmful content" and "provide better protection for Internet users and their fundamental rights, as well as define a single set of rules in the internal market." Calling the DSA "historic, both in terms of speed and of substance," European Commission President Ursula von der Leyen added, "the greater the size, the greater the responsibilities of online platforms." Companies like Facebook, YouTube, TikTok and others will be forced to hold the line against dangerous content and misinformation or face stiff fines.
The DSA is now subject to formal approval by the co-legislators. Once adopted, it will be directly applicable across the EU and will apply in either fifteen months or from January 1, 2024, whichever is later. For "very large online platforms and very large online search engines" the DSA will be applied more quickly, four months after approval.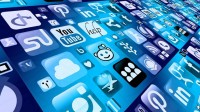 The DSA reconciliation follows March's European Union agreement on the complementary Digital Markets Act. Overall, the EU's swift and decisive regulatory pace for tech "sends a strong signal: to all Europeans, to all EU businesses, and to our international counterparts," Von der Leyden said in a statement.
"With the DSA, the time of big online platforms behaving like they are 'too big to care' is coming to an end," EU commissioner for the internal market Thierry Breton added, noting, the Act empowers the Commission "to impose effective and dissuasive sanctions of up to 6 percent of global turnover or even a ban on operating in the EU single market in case of repeated serious breaches."
Under the DSA, tech companies will be forced to set up new procedures for removing hate speech, incitements to violence, terrorist propaganda and other messaging defined as illegal by European Union countries. "It gives practical effect to the principle that what is illegal offline, should be illegal online," von der Leyen said.
"The law aims to end an era of self-regulation in which tech companies set their own policies about what content could stay up or be taken down," writes The New York Times, noting that in "addressing online speech" the DSA takes on "an area that is largely off limits in the United States because of First Amendment protections."
In the EU, Alphabet companies Google and YouTube as well as Meta Platforms' Facebook and Instagram will face yearly DSA audits for "systemic risks" associated with their business models, while Amazon will face new rules to stop the sale of illegal products.
The moves contrast a slow legislative pace in the U.S., where Congress has held hearings and even proposed some bills, but nothing has passed. "For those keeping score, that's Europe: three. United States: zero," The New York Times says in a related article, noting that while the U.S. birthed the iPhone and is paving the road to the metaverse, "global leadership on tech regulations is taking place more than 3,000 miles from Washington, by European leaders representing 27 nations with 24 languages, who have nonetheless been able to agree on basic online protections for their 450 million or so citizens."
Topics:
Alphabet
,
Amazon
,
Big Tech
,
Digital Markets Act
,
Digital Services Act
,
DSA
,
European Commission
,
European Parliament
,
European Union
,
Facebook
,
First Amendment
,
Google
,
Instagram
,
iPhone
,
Legislation
,
Meta Platforms
,
Metaverse
,
Regulation
,
Safety
,
Thierry Breton
,
TikTok
,
Ursula von der Leyen
,
Washington
,
YouTube