During ETC's Virtual Reality Summit at NAB in Las Vegas this week, panelists, moderated by Fox Networks Group executive vice president of technology solutions Chris Blandy, considered the challenges in their experiences in producing live streaming VR. Fox Sports Media Group senior vice president of field and technical operations Michael Davies reports that, there are "some things you might think are captivating that aren't." "Some things surprise you," he suggested. For example, "Boxing was great — we got a great camera position."
Camera position is crucial in VR, say several panelists. Lessons learned, said NextVR co-founder DJ Roller involve "best practices of how to cut between cameras, for example." CNN executive producer Jason Farkas, executive producer, who created VR for the presidential debates, adds that, "live translates well."
"You don't have to instruct the viewers through a narrative," he said. "In any event where someone wants a front row seat, this is a natural — we've also worked with DJ. It almost produces itself."
Juan Santillan, vantage.tv co-founder/chief executive, enumerated other advantages of live streaming VR. "There's already an audience," he said. "The artists are there. Eight different VR cameras allow us to always be close to the action."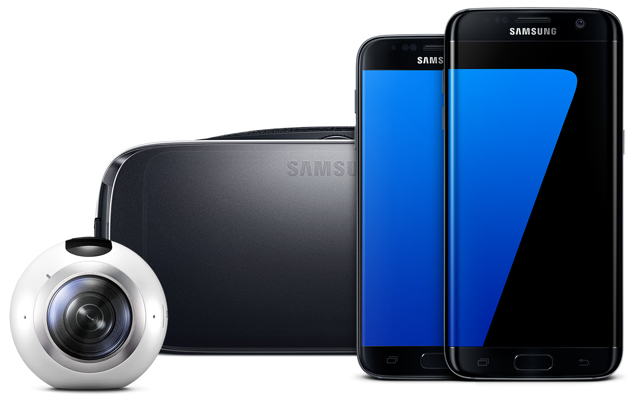 Virtual reality has more than one definition. Roller defines it as an alternative media. "Up until now, IMAX has been the most immersive experience," he said. "And now it's this. I don't think it's a medium that will replace TV, but it's a whole new way to experience a sport." Davies noted that the term "virtual reality" is used to describe a wide variety of experiences on different platforms.
"VR is in its infancy," he sayid. "We're thankful for the Samsung Gear VR. It's an ingenious way of strapping a cell phone to your face. When you get into tethered solutions, they have boundless possibilities, but I can't pass that around the living room. We hope that whatever comes out is easy and obtainable by the consumer."
Santillan, whose company did live VR coverage of the Coachella Music Festival, notes that, "it's unfair to judge some of the platforms out there." "The phones will drive it," he said. "YouTube Live isn't perfect, but it's training grounds for the producer and user building what VR will be in 10, 20 years from now."
Interactivity will grow in importance for VR. "We're developing tools for interactivity," said Roller. "We've been doing a lot with Fox. In a soccer match, for example, the user can teleport himself to be right next to his favorite goalie." From Santillan's point of view, however, it's too early to focus on interactivity. For him, the focus is on "how can I make this similar to the experience I'd have if I were there — and tell my social network."
"The important thing is to bring people to the event who couldn't make it to the event," he added.
Both Farkas and Roller report that potential advertisers are "realizing they can sell their brand" via VR. "They're always looking for new opportunities," noted Davies. "We're amazed to see the interest from the market. Even if the business model isn't clear, the sponsors feel that they have to be involved in this."
Topics:
Chris Blandy
,
CNN
,
Coachella Music Festival
,
DJ Roller
,
ETC@USC
,
FOX
,
Fox Networks Group
,
IMAX
,
Jason Farkas
,
Juan Santillan
,
Live Streaming
,
Michael Davies
,
NAB 2016
,
NAB Show
,
NextVR
,
Samsung Gear VR
,
Smartphone
,
Sports
,
Television
,
Vantage.tv
,
Virtual Reality
,
Virtual Reality Summit
,
YouTube Live