ETC@USC's coverage of CES 2018 (formerly the International Consumer Electronics Show) is underway as ETCentric begins its series of preview stories. Between now and the start of CES on January 9 in Las Vegas, our team will explore emerging trends and technologies with a focus on how these innovations may impact or influence media and entertainment. Even with more than 3,900 companies filling 2.5 million square feet with new products, services and technologies that span every industry, we've identified three broad segments that will help us organize our coverage: Input, Throughput and Output.
Through this lens we will look at ways content and entertainment experiences can be conceived, created, processed, distributed, and consumed. Our preliminary coverage will also break out several key companies, platforms and technologies impacting the market.
In its annual report on 5 Tech Trends to Watch, the Consumer Technology Association (CTA) identifies 5G networks and the smart cities they enable, cybersecurity and new techniques in behavioral biometrics driven by artificial intelligence, The Experience Economy, the future of work, and the impact of Gen Z and their technology choices.
From smart homes to smart cities, we are moving into a world of data driven ambient experiences, a trend ETC highlighted during CES 2017 and will continue to pursue. Developments and improvements in sensors and embedded technologies that are key enablers of ambient experiences are areas of interest.
Our coverage will also include:
AR, VR and mixed reality.
Trends in artificial intelligence.
Security, privacy and IP issues; elements of IoT and blockchain.
Legislative and policy issues.
Before the show begins, ETC will preview the keynote and conference tracks, the marketing and media-centric C Space program, and provide a guide to the exhibit areas.
Although CES transformed from the world's largest gadget show to "the global stage for innovation," as they now describe the conference, we will, of course, pay close attention to the latest hardware and have already found a few items to put on our list to check out, including these three recently announced CES Innovation Award winners: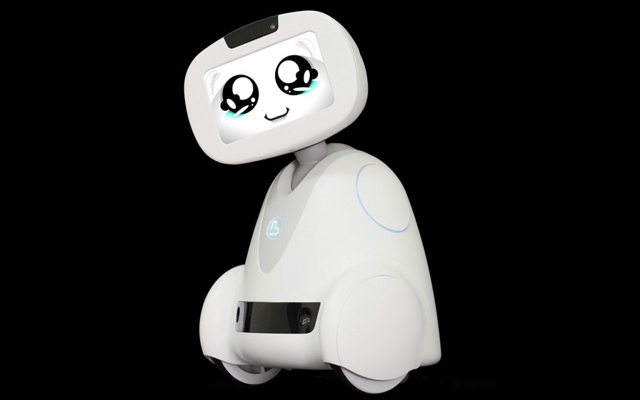 Companion robot Buddy (above), according to the Blue Frog Robotics press release, "connects, protects, and interacts with each member of your family. Behind his cheerful and sweet little face, Buddy acts as your assistant, monitors your house, entertains your kids and interacts with smart home devices, among many other services."
The ARX4 intelligent camera robot (above) is the third product in a row from Amsterdam-based Amaryllo to win a CES Innovation Award. The technology may be designed for safety and security, but its advanced face-detection and auto-tracking that can hear, sense, track and detect intruders' faces may lend itself to other applications.
Finally, there is the Light L16 (below). In a form factor that resembles a smartphone and Swiss cheese, it is a radical new approach to photography.
According to Light, "the L16 replaces the bulk and weight of a traditional single-lens camera with many small lenses and sensors that lie at 45-degree angles across a flat plane. When the L16 is fired, light enters 10 or more apertures. Using folded optics, the L16 bounces this light off periscopic mirrors, through horizontal lens barrels and onto individual optical sensors. The result is one exquisite 52MP photo, formed from 10+ slightly different perspectives."
For more information on CES 2018 (#CES2018), visit the event's official website or its Facebook page. If you plan on attending, you can save $200 by registering by December 18. The ETCentric community should also be interested in C Space at CES, which examines "disruptive trends and how they are going to change the future of brand marketing and entertainment."
The ETCentric team will have the latest in new products and trends with live reporting from CES in January.
Topics:
5G
,
Amaryllo
,
Artificial Intelligence
,
Augmented Reality
,
Blockchain
,
Blue Frog Robotics
,
Buddy
,
Camera
,
CES
,
CES 2018
,
Consumer Technology Association
,
CTA
,
Cybersecurity
,
ETC@USC
,
ETCentric
,
Gen Z
,
Internet
,
IoT
,
IP
,
L16
,
Las Vegas
,
Light
,
Mixed Reality
,
Privacy
,
Production
,
Robotics
,
Security
,
Sensor
,
Smart Cities
,
Smart Home
,
Virtual Reality