Game developer Enhance Games announced the availability of "Rez Infinite" for the HTC Vive and Oculus Rift VR headsets, now accessible via Steam and the Oculus store. The VR version of the popular game debuted on PlayStation VR late last year and was quickly the top-rated VR title on Metacritic. "The game has collected more than 40 awards, including Best VR Game Winner at The Game Awards 2016," reports VentureBeat. Enhance commissioned indie studios Monstars and Resonair to make the new VR versions of the game.
"With 4K support, up to double the texture quality, advanced graphic options as well as multiple controller options," said Enhance Games founder and Rez creator Tetsuya Mizuguchi, "we hope to introduce our game to a new audience who've never played Rez before and those who haven't picked it up in a while."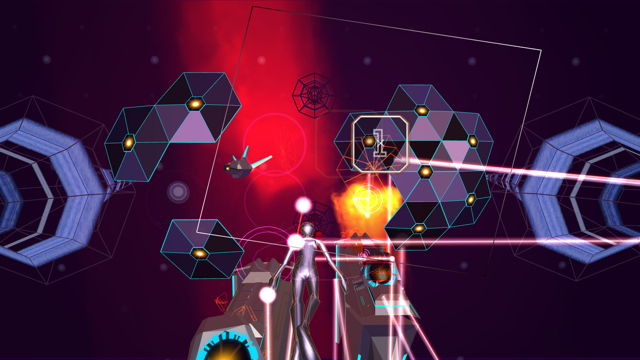 "Mizuguchi created the musical rail shooter Rez, released in 2001 for the Sega Dreamcast and the PlayStation 2," notes VentureBeat. "Inspired by the work of Russian painter Wassily Kandinsky, Rez is a cult classic with a considerable fan base."
Enhance indicates that "Rez Infinite" will also be available for Daydream later this year.
Topics:
4K
,
Daydream
,
Enhance Games
,
Facebook
,
Gaming
,
Graphics
,
HTC Vive
,
Metacritic
,
Monstars
,
Oculus
,
Oculus Rift
,
Oculus Store
,
PC
,
PlayStation 2
,
PlayStation VR
,
Resonair
,
Rez Infinite
,
Sega Dreamcast
,
Sony
,
Steam
,
Tetsuya Mizuguchi
,
The Game Awards
,
Video Games
,
Virtual Reality
,
VR Headsets
,
Wassily Kandinsky