Elon Musk, entrepreneur and CEO of SpaceX and Tesla Motors, has set global Internet access as his most recent endeavor. Working together with former Google executive and WorldVu Satellites founder Greg Wyler, Musk plans to design smaller and less expensive satellites that would compete with those already in space. Sources predict that the duo plans to launch close to 700 of these satellites. The projected cost of the project is in the range of about $1 billion.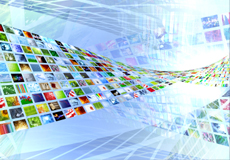 According to The Wall Street Journal, Musk's "satellite constellation would be 10 times the size of the largest current fleet, managed by Iridium Communications."
Some sources said there have been talks about Musk and Wyler looking into potential real estate in Florida and Colorado for a factory to manufacturer the satellites. These same people also predict that Musk's SpaceX is likely to launch the satellites when the time comes. That time may take years, as WorldVu has yet to clear the use of spectrum with the other operators.
Before WorldVu, Wyler was involved with another satellite project that he started called O3b Networks. After leaving that venture, he joined Google with similar aspirations to those he has set for WorldVu. After less than a year he opted to exit Google and begin working with Musk.
Together, the two plan to reduce the size and cost of satellites. As noted by WSJ, the "smallest communications satellites now weigh under 500 pounds and cost several million dollars each. WorldVu hopes to bring the cost of manufacturing small models under $1 million."
Given previous attempts from other companies such as Iridium and Globalstar to provide telephone and Internet services via satellites from space, Musk and Wyler should prepare to encounter a number of challenges. The two men join other tech companies including Google and Facebook in an attempt to provide Internet access to every part of the world.
UPDATE: Elon Musk confirmed the satellite project via Twitter. Details are set to be announced in the coming months.