On Friday, a New York judge granted the state attorney general's injunction to bar daily fantasy sports companies FanDuel and DraftKings from operating in the state. Then, hours later, an appeals court judge allowed the companies to continue to operate until at least January 4, when the legality of the games will be further considered. The appeal was granted based on the argument of the DraftKings lawyers who said that even a temporary shutdown would irreparably harm the company.
According to The New York Times, State Supreme Court Justice Manuel J. Mendez initially granted attorney general Eric T. Schneiderman's request for a temporary injunction against the two sites, although he did not rule on the merits of the case. He asked both sides to submit more evidence, but evinced the belief that the attorney general's office would prevail.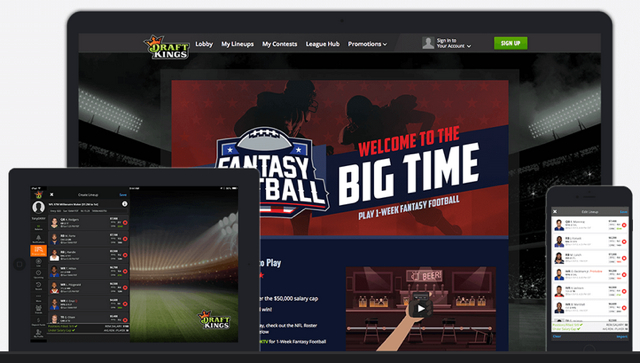 However, Associate Justice Paul G. Feinman of the Appellate Division of the State Supreme Court, in an emergency hearing, allowed the reprieve "until the legality of their games can be further considered."
At the heart of the case is whether daily fantasy sports are games of chance or skill, and whether it constitutes gambling. DraftKings lawyer David Boies notes that, "Daily fantasy sports contests have been played legally by New Yorkers for the past seven years, and we believe this status quo should be maintained while the litigation plays out."
The companies point to a 2006 federal law exempting fantasy sports from a prohibition against processing online financial wagering as proof their operations are legal.
Schneiderman, who added Yahoo to his investigation, has also "directed an uncomfortable spotlight on some professional sports leagues that oppose gambling while maintaining financial partnerships with daily fantasy sports sites."
If the ruling is upheld, the two companies will lose a combined $35 million to $40 million in revenue, says Eilers Research. Analysis site SimilarWeb's Joel Zand reports that FanDuel has an average of 52.1 million monthly visits and DraftKings 30.3 million.