The Justice Department is advancing its antitrust probe of Google with a more specific focus on how its third-party advertising business works with advertisers and publishers. The DOJ is also posing more detailed questions to executives inside the company, its rivals, advertising agencies, ad technology companies and publishers among others. Those questions center around Google's integration of its ad server with its ad exchange, and Google's requirement for advertisers to use its tools to buy ad space on YouTube.
The Wall Street Journal reports that, according to Smart AdServer chief marketing officer Michael Nevins, whose company provides a rival ad technology, the Justice Department is "zooming in on the right topics, and that's a good thing." Google's ad tech business, largely built on its 2008 acquisition of DoubleClick, "consists of software used to buy and sell ads on sites across the web."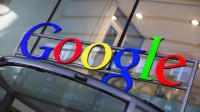 WSJ notes that Google "owns the dominant tool at every link in the complex chain between online publishers and advertisers, giving it unique power over the monetization of digital content" and raising the charge that "it has tied these tools together — and to its owned-and-operated properties like search and YouTube — in anticompetitive ways." Google's argument is that the ad-tech business is competitive and it is simply aiming to create a better customer experience.
DOJ antitrust head Makan Delrahim is recusing himself from the case since he advised Google in its efforts to get approval from the FTC to buy DoubleClick. The department is also looking into "rivals hurt by the dominance of its search and mobile businesses, such as Yelp, Duck Duck Go and Oracle" and has interviewed News Corp., The New York Times Company, Gannett, Nexstar Media Group and Condé Nast.
WSJ notes that, "virtually all major news publishers use [DoubleClick for Publishers]," which connects them to Google's advertising exchange. The Justice Department is also meeting with state attorneys general investigating Google in "a potential step toward closer coordination of the two probes." The department's "outreach to advertising agencies indicates it is also interested in the 'buy side'," said sources.
WSJ points out that, "those who want to explore divesting the business note that it has steadily declined in importance to Google overall since the DoubleClick purchase, while units like search and YouTube have soared." Google spokeswoman Julie Tarallo McAlister stated that Google has "no plans to sell or exit this business." "We're deeply committed to providing value to a wide array of publisher and advertiser partners in a highly competitive sector," she said.
The third-party ad-tech business is part of "Google's business of servicing its network of website partners, which accounted for $21.5 billion in 2019, about 13 percent of the company's overall revenue … down from 31 percent in 2008, the year the DoubleClick deal closed."
Topics:
Advertisers
,
Advertising
,
Antitrust
,
Conde Nast
,
DoubleClick
,
Duck Duck Go
,
FTC
,
Gannett
,
Google
,
Julie Tarallo McAlister
,
Justice Department
,
Makan Delrahim
,
Michael Nevins
,
News Corp
,
Nexstar Media Group
,
Oracle
,
Publishers
,
Search
,
Smart AdServer
,
The New York Times Company
,
Video
,
Yelp
,
YouTube