Disney's new streaming businesses — Disney+, Hulu and ESPN+ — have now accrued more than 100 million subscribers worldwide. With the release of blockbuster "Hamilton" on Disney+, that service hit 60.5 million subscribers after only nine months. That was a (low-end) number that Disney originally hoped to achieve at the end of five years. Disney has also announced that it would release its $200 million feature "Mulan" on Disney+, on a premium basis rather than movie theaters, in the U.S., Canada and parts of Europe.
The New York Times reports that, "indefinite access [to 'Mulan'] will cost $30 on top of Disney+ membership and start on September 4." Disney still plans a theatrical release for the movie "in countries where theaters are open but Disney+ is not available," which includes China.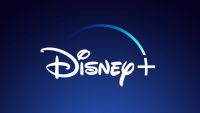 "The tremendous success of Disney+ in less than a year clearly establishes us as a major force in global direct-to-consumer space," said Disney chief executive Bob Chapek to analysts, adding that the company conceives of this as a "one-off as opposed to a new windowing model" although Disney is "excited" to see the results of an online release.
Next year, Disney also plans an overseas rollout of Star, "a new general entertainment subscription streaming service" that will "offer programming from Disney properties like ABC, FX, Freeform, Searchlight and 20th Century Studios." Disney's Hulu — which released "Mrs. America," nominated for eight Emmys — will remain only available in the U.S.
The Verge reports Chapek noted that, "in terms of the general entertainment offering internationally, we want to mirror our successful Disney+ strategy by using our Disney+ technical platform, bringing in content we already own and distributing it under a successful international brand that we also already own, which is, of course, Star." As to why Disney isn't simply expanding Hulu overseas, Chapek pointed out that, "Star will have no licensed content" and "Hulu has no brand awareness outside of the U.S."
CNBC reports that many media executives estimate the number of big streaming services that will be "winners" varies between three to six, depending on who you're talking to. With 193 million paying subscribers, Netflix will be one of them. It names Disney+ a second winner, with Chapek's announcement of the fact that the service now has 60+ million subscribers in less than a year.
"It's hard to imagine a scenario where Disney+ isn't part of your complete streaming breakfast in the new media world," suggests CNBC. "Disney can start focusing on building out the service with new content beyond its reliable family-friendly library movies and shows." By pricing it at $6.99 per month and an "enormous back catalog of hit movies from Disney Studios, Pixar, Star Wars, Marvel and hit shows like 'The Simpsons'," it adds, Disney+ was primed to win from the beginning.
Topics:
20th Century Studios
,
ABC
,
Bob Chapek
,
Brand
,
Canada
,
China
,
Disney
,
Disney Plus
,
Emmy Award
,
ESPN Plus
,
Europe
,
Fox Searchlight
,
Freeform
,
FX
,
Hamilton
,
Hulu
,
Licensed Content
,
Marvel
,
Movie
,
Mrs. America
,
Mulan
,
Netflix
,
Pixar
,
Searchlight
,
Sports
,
Star
,
Star Wars
,
Streaming
,
The Simpsons
,
TV Show
,
United States
,
Video