Disney Advertising has struck a deal with measurement firm EDO to examine audience engagement across multiple platforms, starting with Hulu. EDO will also provide outcome data, quantifying the effectiveness of streaming campaigns. The agreement allows Disney to provide brands with information detailing the impact of streaming ad exposure "on cross-screen digital behavior like search and site visits," said Disney Advertising SVP of data enablement and category strategy Danielle Brown from the company's annual Tech & Data Showcase last week. The company has also expanded its relationship with Samba TV, another vendor in the new currency space.
As audiences abandon linear TV viewing in favor of on-demand consumption across multiple screens, content providers are challenged to find new ways to analyze behaviors. In 2022, Disney partnered with Publicis Media.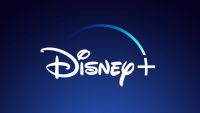 "Disney has in recent months put a major emphasis on streaming media, moving the flagship ABC program 'Dancing with the Stars' to broadband platforms, adding tens of hours of sports to ESPN+ and launching an ad-supported version of Disney+," Variety reports.
Brown emphasized Disney's portfolio of "the largest and most leaned-in audiences," including for live sports and events. A 100-advertiser analysis with Samba in 2022 that spanned both linear and streaming showed Disney "driving reach faster — and at a lower frequency — than the competitive set," leading to the conclusion that "de-duplicating audiences to drive incremental reach also drives better outcomes," Samba TV founder and CEO Ashwin Navin said about the future of first-party measurement.
"According to Disney, initial results show campaigns delivered as much as 56 percent incremental reach in certain use cases — 'meaning that more than half of households that saw an ad through Disney's Addressable footprint, didn't see the same ad in linear,'" writes Fierce Video.
As for the deal with EDO, Mediahub Worldwide EVP advanced advertising Michael Piner said in a statement that it provides a welcome "alternative signal of outcome-based ad performance" in a way that will shed meaningful light on convergent TV, which combines digital audience-targeting with that of linear TV for a single, optimized advertising ecosystem.
In September, the Media Rating Council released standards for measuring outcomes, "an increasingly important statistic for media buyers and sellers trying to set the value for advertising," Broadcasting & Cable wrote.
Joining Brown onstage at the Tech & Data Showcase was "Glass Onion" star Edward Norton, co-founder of EDO (short for Entertainment Data Oracle). As with Samba, EDO has had an ongoing Disney relationship, providing insights for tentpoles including The Academy Awards, American Music Awards and ESPN's "Monday Night Football."
Related:
Disney Announces Plans for Its Proprietary Ad Delivery Stack, ETCentric, 1/25/23
Topics:
ABC
,
Advertising
,
Ashwin Navin
,
Audience Measurement
,
Convergent TV
,
Dancing with the Stars
,
Danielle Brown
,
Disney
,
Disney Advertising
,
Disney Plus
,
EDO
,
Edward Norton
,
ESPN Plus
,
Glass Onion
,
Hulu
,
Media Rating Council
,
Mediahub
,
Michael Piner
,
Monday Night Football
,
Publicis Media
,
Samba TV
,
Streaming