CTIA, The Wireless Association, kicked off its Mobility Week in Las Vegas with a keynote address by FCC Chairman Tom Wheeler who spoke candidly about net neutrality, competition and the upcoming spectrum auction. Wheeler, who was CEO of CTIA from 1992-2004 and has been criticized by some consumer groups for his previous alliance, made it clear that in an environment where a vast and growing majority of Internet access is via mobile that a free and open Internet is vital.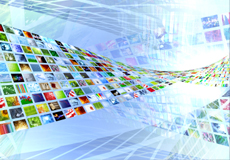 The New York Times notes, "Wireless carriers were largely exempted from the commission's 2010 net neutrality regulations, which were thrown out by a federal appeals court in January. In its recent proposal for new rules on what the FCC calls the Open Internet, the commission said its tentative conclusion was to maintain that approach."
"There have been specific changes in the mobile marketplace since 2010," said Wheeler. "The basic issue that is raised is whether the old assumptions upon which the 2010 rules were based match new realities."
Wheeler also made particular note of the lawsuit filed by The National Association of Broadcasters (NAB) and the need for wireless carriers to back up their demand for more spectrum by participating in the auction.
As TV Technology recently reported, "The FCC's 'National Broadband Plan' seeks to auction off portions of the TV broadcast spectrum to the wireless industry next year from participating stations. After the auction, those stations will have their channels 'repacked' to improve efficient use of the spectrum. The NAB claims that the FCC's use of its 'TVStudy' software to determine post-auction coverage is flawed and will cause stations to lose viewers.
On competition, Wheeler celebrated the tremendous growth of the mobile marketplace once the walled gardens of the past gave way to open competition and access. However, he cautioned that continued competition is key to innovation and light government regulation.
Related Stories:
FCC Chief to Wireless Industry: I Work For the American Public, CNET, 9/3/14
Wheeler to CTIA: Competition Doesn't Assure Openness, Multichannel News, 9/9/14
FCC Chief Says No to Mobile Mergers, CNN Money, 9/9/14
FCC Chairman: Sack the NFL's Blackout Rule, USA Today, 9/9/14