In April, Microsoft sued the federal government for intercepting its customers' emails and preventing Microsoft from alerting them. Now, U.S. District Judge James Robart has ruled that Microsoft made a viable argument, but rejects its contention that the government interception is an unlawful search and seizure of property. At the time, federal courts issued Microsoft about 2,600 so-called secrecy orders, and the tech company could not inform its customers, even when the search was over.
Bloomberg reports that, "former Attorney General Loretta Lynch had argued that federal law allows the Justice Department to obtain electronic communications without disclosure of a specific warrant if it would endanger an individual or an investigation."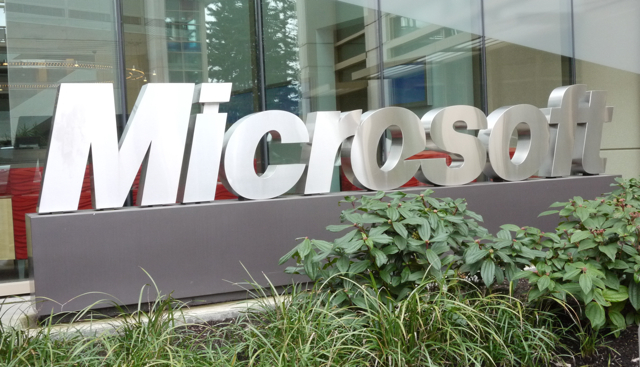 But, noted Robart, "the public debate has intensified as people increasingly store their information in the cloud and on devices with significant storage capacity. Government surveillance aided by service providers creates unique considerations because of the vast amount of data service providers have about their customers."
Although the Justice Department declined to comment, Microsoft chief legal officer Brad Smith says, "We're pleased this ruling enables our case to move forward toward a reasonable solution that works for law enforcement and ensures secrecy is used only when necessary." Among the tech leaders supporting Microsoft in the case are Apple, Google and Amazon, which say that the federal laws supporting these searches go "far beyond any necessary limits."
Robart sided with the government against Microsoft's assertion of the Fourth Amendment against invasive searches, saying that other courts found this right can only be asserted by individuals, not third parties. But, he did add that, by blocking Microsoft from informing its customers that the government was searching their accounts, "customers whose accounts have been accessed by the government may never know of the search." That prohibition is in force even if the government's search has no fixed end date.
Despite this suit, Microsoft in the past has admitted that "there may be times when the government is justified in seeking a gag order to prevent customers under investigation from tampering with evidence or harming another person," but this suit is based on the company's belief that "the statute authorizing the gag orders is too broad and sets too low of a standard for secrecy."