A bipartisan group of Congress members castigated Facebook for hiring contractors to transcribe audio clips and urged regulation to prevent it in the future. The transcriptions were made to help Facebook improve its artificial intelligence-enabled speech recognition, and are part of a move to improve the capabilities of voice assistants (Amazon, Apple and Google are among companies that have taken similar approaches). Last year, Senator Ron Wyden (D-Oregon) circulated a draft law that would impose steep fines and even prison for executives who failed to protect users' personal data.
Bloomberg reports that the furor in Congress followed an earlier Bloomberg story that revealed the transcriptions were taking place. Wyden said that Facebook chief executive Mark Zuckerberg "must be held personally responsible for Facebook's serial privacy offenses," and that the FTC's $5 billion fine was insufficient.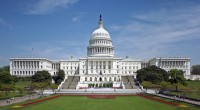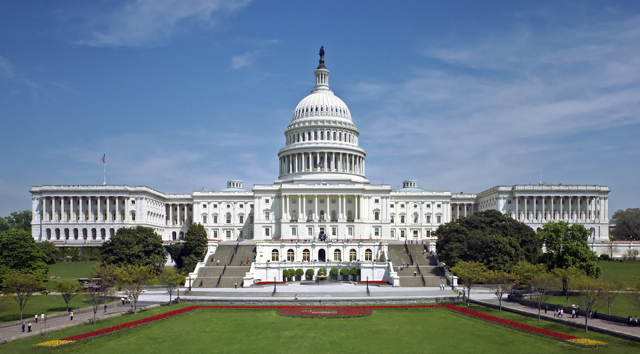 Senator Josh Hawley (R-Missouri) tweeted, asking if Facebook's action constituted a crime. Other legislators calling for regulation include representative Seth Moulton (D-Massachusetts) and Senator Mark Warner (D-Virginia). The Irish Data Protection Commission is also investigating the company's "possible violations of the EU's strict privacy rules."
Congress has been working on a federal privacy bill that would encompass voice recordings, "but a key group of legislators working on the bill has fallen apart after it missed a number of self-imposed deadlines, and progress on the bill has stalled." Amazon, Apple and Google have also employed human contractors to improve voice assistants and thus will be impacted by any new legislation regulating the practice.
Business Insider reports that "Facebook told Bloomberg it collected audio data only from users who opted into having their chats transcribed … but the company does not mention in its data-use policies that it collects audio or sends the data to third parties."
The company "paused" the transcription, and "some contractors involved in transcribing the data said they felt what they were doing was unethical because Facebook hadn't informed users that they would have access to the users' audio data."
BI previously reported that the marketing firm Hyp3r was "in violation of the social-media platform's policies regarding the Facebook-owned Instagram."
Related:
Microsoft Says Humans Will Still Transcribe Cortana and Skype Audio, Engadget, 8/15/19
Facebook Tells Chat Users Nothing About Human Listeners, Bloomberg, 8/15/19
Topics:
Amazon
,
Apple
,
Artificial Intelligence
,
Audio
,
Congress
,
Contractors
,
Facebook
,
FTC
,
Google
,
Government
,
Hyp3r
,
Instagram
,
Irish Data Protection Commission
,
Josh Hawley
,
Mark Warner
,
Mark Zuckerberg
,
Microsoft
,
Privacy
,
Regulation
,
Ron Wyden
,
Seth Moulton
,
Speech Recognition
,
Voice Assistants
,
Voice Recordings