Top corporations have agreed to improve their AI-driven hiring programs. As artificial intelligence has been applied to assist in the often arduous process of screening candidates, it is reported that the software may be adversely affecting the potential of diversity in the workforce. A group of companies is designing algorithmic safeguards to improve AI screening software as part of an initiative to solve this issue. The companies hope that system upgrades will ultimately help improve decisions involving areas such as hiring, promotion, compensation and a more diverse workforce.
"As businesses transition from 'going digital' to becoming 'data enterprises,' it is imperative to unlock the value of data and AI in ways that earn trust with every stakeholder," said Doug McMillon, president and CEO of Walmart, and the current chairman of nonprofit lobbyist association Business Roundtable.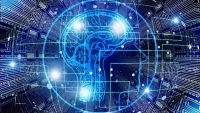 AI software could produce biased results when screening candidates, depending on the reference data. For instance, if a company hired more male Caucasians, the algorithm would likely filter out minority groups or females, notes The New York Times.
As Data & Trust Alliance reports, companies that agree to work together on this issue have signed "Algorithmic Safety," an initiative that aims "to help companies evaluate vendors based on their ability to detect, mitigate, and monitor algorithmic bias."
Participating firms include American Express, CVS Health, Deloitte, General Motors, Humana, IBM, Mastercard, Meta, Nielsen, Nike, Under Armour and Walmart.
"Every business strives to attract, motivate, and retain the most talented and diverse people in the labor force," said Mary Barra, chair and chief exec of General Motors. "This initiative will play an important role in our overall commitment to diversity, equity, and inclusion by raising standards for trust and transparency in our human resources processes."
Worldwide, governments are developing regulations related to AI. For example, the White House is working on an AI bill of rights, while the European Union is creating a regulatory framework on the topic, reports The New York Times.