Television is becoming an important part of Twitter's advertising strategy. In May, Twitter revealed an experimental advertising plan that will allow companies to use Twitter to directly engage with consumers who see their TV commercials. Twitter reported that users who are shown promoted tweets had a 58 percent higher intent to buy compared with people who only viewed the TV ad. Rates of user engagement were 27 percent higher than previous averages for companies using Twitter to reach customers.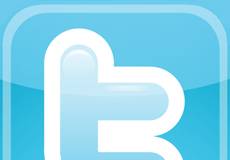 Twitter is creating a TV advertising targeting system that is available to a limited number of companies during the testing period. The social platform company has also enhanced current analytic tools so that advertisers using Twitter can improve their understanding of what users are posting regarding their ads.
"Because fans of TV shows often show their enthusiasm through Twitter, building an ad strategy around TV is an obvious move," notes Quartz. "Twitter has been able to ramp up its TV advertising initiatives since it acquired Bluefin Labs, which also analyzes social media data around TV."
The company is the "social soundtrack" to life's moments and especially for TV watching, says Deb Roy, Bluefin's founding CEO and chief media scientist at Twitter. Viewers share their TV show watching experiences with other Twitter users, which enhances the overall experience.
Companies can take advantage of the viewer's second screen in Twitter to reach consumers. For example, viewers tweet about a TV show they are watching, it airs a car commercial during a break, and the viewer could receive promotional tweets from that same automaker.
Broadcasters have another Twitter marketing opportunity with the Twitter Amplify program. As an example, a sports channel can tweet a video clip, instant replay or other highlight from a sports game in progress to those people that have tweeted about the same event, which will also reach their followers. One result can be a boost of viewership of that game, all in real-time.
Aside from competing with Facebook, Twitter must deal with Netflix and Hulu. TV advertisement targeting only works when all viewers are watching the same show at the same time.
There are further opportunities for Twitter in non-U.S. markets. "I'm talking with colleagues in the UK, Brazil, France," said Roy. "The same pattern is emerging over and over regarding Twitter and TV."
Topics:
Advertising
,
Amplify
,
Bluefin
,
Channel
,
Customer
,
Deb Roy
,
Engagement
,
ESPN
,
Experience
,
Facebook
,
Hulu
,
Netflix
,
On Demand
,
Promoted Tweets
,
Second Screen
,
Sharing
,
Social
,
Social Media
,
Television
,
TV
,
Tweet
,
Twitter
,
Viewer