Comcast has introduced a commercial content delivery service targeting large and mid-sized content owners that can offer competitive SLA and pricing, since the company already owns the network. Comcast's CDN allows content owners to go directly to the ISP to store and deliver content via the "last mile." While this approach can displace traffic delivered by third-party CDNs such as Akamai and Limelight, it should not be confused with a "fast lane" or "prioritization" of content.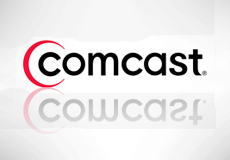 "This is similar to what Level 3 did, when in 2010, they came to the market with a CDN service that was priced lower than others," writes Dan Rayburn on StreamingMedia. "Because Comcast owns the last mile, and commercial CDNs don't, content owners who go direct to Comcast will be able to get a cheaper price for CDN services."
Comcast's CDN is targeting large file downloads, live video streaming, and video on demand. Rayburn suggests that some content owners could save up to 40 percent, depending on variables such as volume and length of contract.
"While Comcast can also deliver content for smaller content owners, it does not make sense for the majority of small content owners to go direct to an ISP for content delivery," he writes. "Comcast isn't offering what the CDN industry calls value add services, so CDNs like Akamai that get a large percentage of their revenue from services like dynamic site acceleration won't see that portion of their business affected."
Comcast's service is ideally suited for broadcasters, large publishers, and media, gaming and software companies. It is not providing a "fast lane" for content and "has nothing to do with net-neutrality or interconnect agreements," according to Rayburn.
"Comcast is the only ISP in the U.S. to offer a commercial CDN service directly to content owners via their own in-house solution, as opposed to licensing a platform from a third party," notes Rayburn. "While some might suggest that ISPs offering commercial CDN services will be a trend moving forward, it isn't. The only three ISPs this kind of service would even make sense for would be Comcast, Verizon and AT&T, and AT&T has already given up on their own internal CDN and simply resells Akamai."
Topics:
Ad
,
Akamai
,
AT&T
,
Broadcast
,
Broadcaster
,
Carrier
,
CDN
,
Comcast
,
Commercial
,
Content
,
Contract
,
Cost
,
Deliver
,
Delivery
,
Download
,
Fast Lane
,
File
,
Gaming
,
Interconnect
,
Internet
,
ISP
,
Last Mile
,
Length
,
Level 3
,
License
,
Limelight
,
Live
,
Network
,
Neutrality
,
Operator
,
Owner
,
Pricing
,
Prioritization
,
Provider
,
Publish
,
Publisher
,
Rayburn
,
SLA
,
Software
,
Storage
,
Store
,
Stream
,
Streaming
,
Third Party
,
Timing
,
Traffic
,
Value
,
Verizon
,
Video
,
VOD
,
Volume