Comcast and Charter Communications have christened their streaming joint venture Xumo, taking the name from the FAST platform Comcast acquired in 2020 for a reported $100 million. Built to challenge biggies like Amazon, Apple, Google and Roku, the Xumo joint venture aims to create "an entire entertainment ecosystem" to include hardware as well as content and a platform to help advertisers "reach audiences at scale." The first Xumo devices are targeting late 2023 delivery, with distribution through Comcast, Charter and Walmart (and other vendors to be announced). Xumo's FAST service will be rebranded Xumo Play.
Xumo Play will feature "hundreds of linear channels and on-demand options" and "will anchor the free-content offering on Xumo devices" while continuing to be "available as an app on other streaming platforms," Variety reports.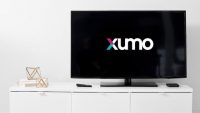 Charter and Comcast also announced that Flex, the 4K streaming device Comcast licensed to the joint venture will become Xumo Stream Box and XClass TV will become Xumo TV.
"Since 2011, the Xumo brand has connected with millions of customers across the country, establishing itself as a leader in the free ad-supported TV industry for the innovative ways it delivers content to its users," Xumo president Marcien Jenckes said in the announcement.
Comcast's purchase of Xumo in February 2020 marked "the company's first step in the ad-supported streaming space," notes Fierce Video, adding that, "a few months later, Comcast's NBCUniversal launched AVOD service Peacock."
The joint venture is seen as a growth opportunity at a time when the traditional market for cable TV subscriptions is contracting. Both Charter and Comcast "continued to shed cable video subscribers in Q3," Fierce Video writes, quoting Comcast Cable CEO Dave Watson calling streaming video "an opportunity long-term as a platform."
Comcast is also looking at licensing the Xumo streaming platform to other U.S. operators, Fierce Video quotes Watson saying earlier this year, emphasizing Charter's scale as "a key element" that will help propel the platform in major markets like New York and Los Angeles.
"When the two cable giants first formed the JV back in April, Comcast licensed Xumo, its free ad-supported streaming service, for the venture as well as its Xfinity Flex streaming device and XClass smart TVs," while "Charter is contributing $900 million over multiple years," according to Fierce Video.
Topics:
Advertising
,
Amazon
,
Apple
,
AVOD
,
Cable TV
,
Charter Communications
,
Comcast
,
Dave Watson
,
FAST
,
Google
,
Hardware
,
Joint Venture
,
Licensing
,
Linear TV
,
Marcien Jenckes
,
NBCUniversal
,
Peacock
,
Roku
,
Smart TV
,
Subscription
,
Television
,
Video
,
Walmart
,
Xfinity Flex
,
Xumo
,
Xumo Play
,
Xumo TV
,
Xumo Stream Box